Saturday evening will witness one of the greatest face-offs in the history of football. It is the El Clasico night as Real Madrid face Barcelona at Camp Nou.  There's plenty at stake, and most importantly there is the title of being the best club in the world at stake.
With millions of fans waiting eagerly for this clash, it would be interesting to see how things turn up for both these Spanish Giants. While Real is all geared up to continue its 32 matches unbeaten streak, Barcelona will be entering the field to protect their Catalan reputation as well as inching closer to the table toppers Real Madrid in La Liga.
How the match turns and which team comes out as a victor will be decided soon, however, we bring you 10 facts about El Clasico which might surprise you to the core.
The Rivalry Is More Than Just a Game of Football
This rivalry can be traced back to the year 1902 when the competition amongst these two teams was organised in memory of King Alfonso XIII. During those times Real Madrid was known as the sign of Spanish nationalism while the Barcelona was seen as a symbol of Catalan pride. This rivalry has continued for more than a century now and is probably going to continue much further.
 It Was Raised to Another Level Over A Single Player
Yes, it was one player, Alfredo Di Stefano, who caused the rivalry between these two teams to rise up to another level. During late 1950's seeing this great player's class and dominance both the clubs had approached him for transfer. Due to a misunderstanding caused in  Millonarios Fútbol Club, his home club, the player signed for both these clubs, and it resulted in protests and violence all over Europe. However soon after the intervention of FIFA and further negotiations, it was finalised that the player would play both for Real Madrid and Barcelona in alternative seasons.
17 Players Have Moved From Barcelona To Real, while only 3 chose the opposite path
33 players have been a part of both these clubs since 1902, but Real Madrid has been able to impress players to a much greater extent and has seen a direct switch of 17 players to Bernabeu. While on the other hand, only 3 players have made a switch to the Catalan side with the latest switch being of Barcelona's current manager Luis Enrique.
It is the Second Highest Watched Match In World
- Advertisement -
El Clasico each year is seen by millions of people worldwide. With an audience of 400 million, it was the second most popular match watched across the world, with the first one being the Champions League Final.
Ronaldo is the only player to have scored for both sides in El Clasico
- Advertisement -
While there were numerous legends such as Luis Figo and Samuel Eto'o who played for both the sides, it was just this Brazillian who has the achievement of scoring for both sides to his name. With such a fierce rivalry being among both sides, we might not be able to see another player play for both sides, even if anyone does it is highly unlikely that he will score for both the sides during his tenure.
11-1 is the highest score in an El-Clasico
Yes, you read it right. In the year 1943 during the time of Spanish nationalist movement, Barcelona were defeated 11-1 by Real Madrid after winning the previous leg by 3-0. There were reports of Barcelona players and managers being attacked by Real Madrid fans. However, none of this came out to be true.
El Clasico has seen 90 wins for Real Madrid and 87 wins for Barcelona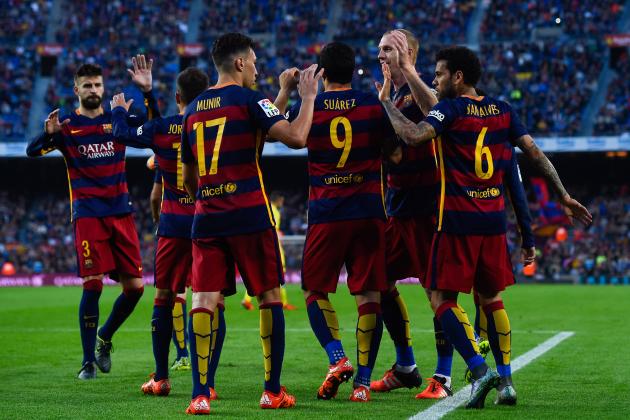 Real Madrid leads Barcelona by 3 wins if a total number of official El Clasico encounters are being counted. However if friendlies are also taken into account, then Barcelona dominate the Los Blancos with 106 wins, 12 more than Real.
There has never been an El Clasico in UCL Final
Both these teams have faced each other numerous times in La Liga as well as Champions League, but there has never been an El-Clasico in UCL final. The closest they have come is in the semifinals of this European tournament latest in 2010/11 season.
Only One Player Has Won the Title For Either Side
Michael Laudrup is the only player who has won La Liga for both the sides. In 1993 this player won the title with Barcelona and the next year he had the title to his name with Los Blancos.
Real Madrid Has the Most Win, while Barcelona Are the Longest Undefeated
Real Madrid has had the longest winning streak in El Clasicos from the year 1962-1965. Barcelona, on the other hand, has been undefeated for 13 consecutive matches starting from 1917 to 1928.