Carlo Ancelotti, one of the best football managers of the generation has admitted doing something that might land him in trouble. In a match against Hertha Berlin, the coach apparently raised his middle finger towards the home fans. Later on, he admitted to making the gesture in question.
"Yes, I made the gesture because I was spat on." – Carlo Ancelotti after the match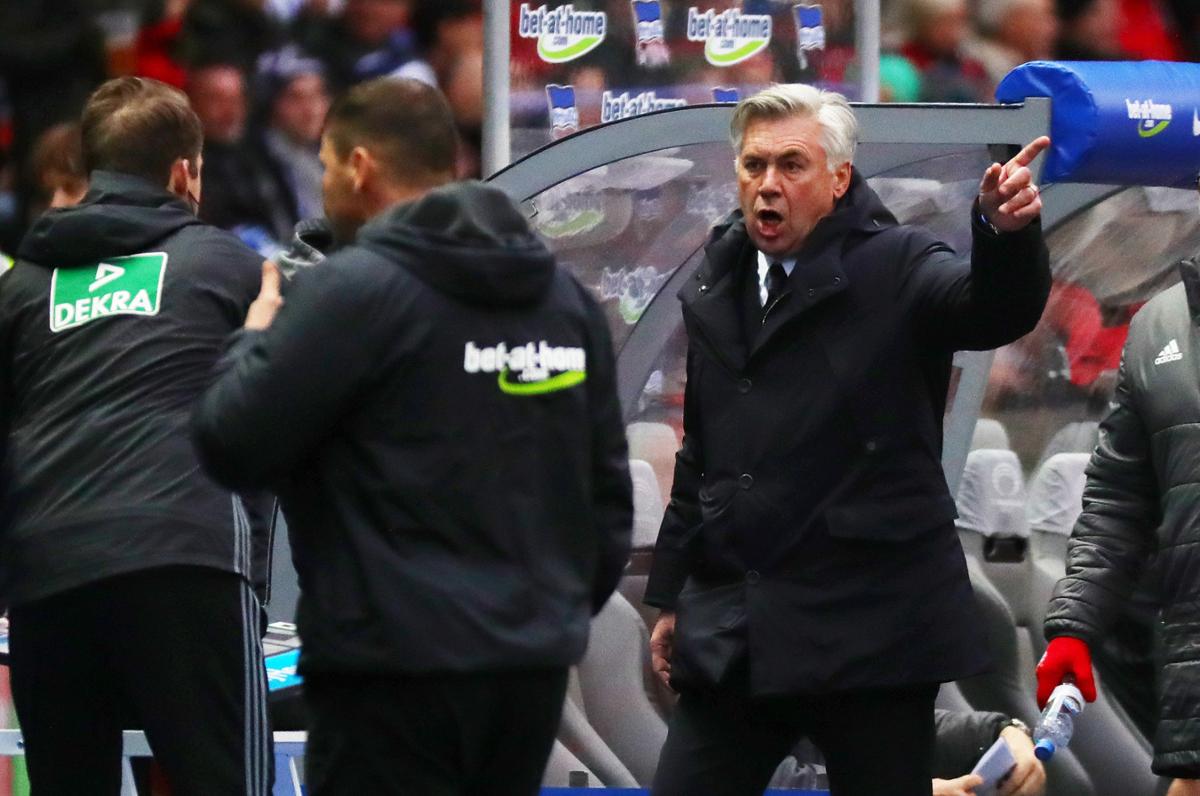 Recent criticism:
Bayern have been criticised recently for their playing style. Ancelotti, in particular, has received flak from the fans and the media alike. He has moved away from their pressing based approach. Under Pep Guardiola, the Reds of Germany would press high up the pitch and hence it would result in a lot of goals. Ancelotti has adopted a different approach to the game. He instructs his player to sit deep down and then go for quick counter attacks. This hasn't proved too efficient for the German side. Bayern at times have had to rely on last minute goals like the match against Hertha. To add to all of that, Bayern are just 5 points clear at the top of the Bundesliga. They are expected to be running away with the trophy at this stage of the season.
RB Leipzig has continued the pursuit, giving the Reds a tough time. Therefore, the fans have been very critical and hostile towards Ancelotti's approach. This is not the first time fans have turned on a manager, so it's very likely the matter will cool down soon.
The German Football Federation's verdict:
The DFB released a statement which said, "The German Football Association's control committee has asked Bayern Munich's coach Carlo Ancelotti for a statement regarding a gesture he allegedly made following the Bundesliga match Hertha BSC versus Bayern Munich.
"He has been given time until Wednesday. The control committee will then decide upon whether to continue investigation."
He may still face a disciplinary action but has been asked to submit an explanation for the time being.
READ!
- Advertisement -
- Advertisement -