The news related to Antoine Griezmann transfer to Manchester United has gained mass attention lately, however, if things go well, then United are keen on bringing one more Atletico player to their side.
Mourinho for quite a while has his eyes set on the French national Antoine Griezmann who he thinks will complement the United's attack. But, it is not just this forward they are looking at, according to recent reports the Red Devils are aiming to bring in Saul Niguez, who will help complement their defensive side.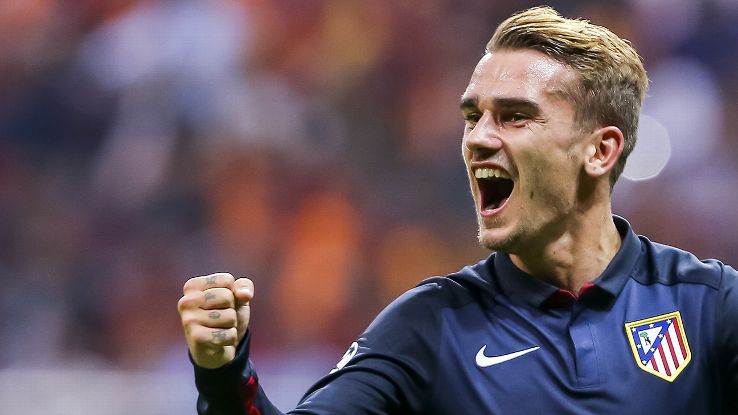 With the new year just starting the speculations with respect to Griezmann's transfer to United are getting stronger, however in a recent statement, one of the close associates of Mourinho said that the Portuguese manager is aiming to bring in two of Atletico stars for a record 145 million pounds.
In an article Duncan Castle, friend of Jose Mourinho's manager, Jorge Mendes wrote ""Though the pair possess release clauses totalling £145m on contracts that were renewed last summer and run until 2021, United believe they will be able to negotiate transfer fees down from the buyout figures and are willing to wait for the close season to do deals."
January Is Going to Witness Some Reductions In United's Squad
This is no way means that Mourinho isn't going to work on his squad and is definitely going to make some subtractions from his present line up. In his, article Castle has revealed that United are planning to get rid of Memphis Depay, Wayne Rooney, Morgan Schneiderlin and Bastian Schweinsteiger
With the release of these stars especially Rooney planning a move to Chinese club, Mourinho is sure to generate the revenue required for a swap, and if at all Simeone leaves Atletico Madrid, then this deal might be easier than thought.
Nothing can be said as of now, as United still require a huge amount of money to trigger these two stars buy-out clause. Red Devils who are a huge fan of Griezmann might have to wait up until next season to negotiate the terms of the transfer.
This isn't the first time that Mourinho is aiming a transfer of two stars from a single club, before this during his tenure at Chelsea he signed Filipe Luis and Diego Costa in 2014, and also had brought Paulo Ferreira and Ricardo Carvalho to Stamford Bridge from Porto.
- Advertisement -