Pep Guardiola in a recent interview told media that if Manchester City's situation do not improve, then he might be sacked for the first time in his career as a manager.
Manchester City although started on a bright note, however lately their performance has degraded, and a defeat against Chelsea as well as Leicester City have put questions on Guardiola's capability as a manager.
This Premier League club started off in full force and had registered 10 consecutive wins to its name. However soon after that, they have faced disappointing results and have won only 5 games out of the 15 played in all competitions.
Guardiola has been told by many critics to make alterations to his squad as well as focus more on defence and tackling, however, this Spanish coach doesn't agree to change his game style.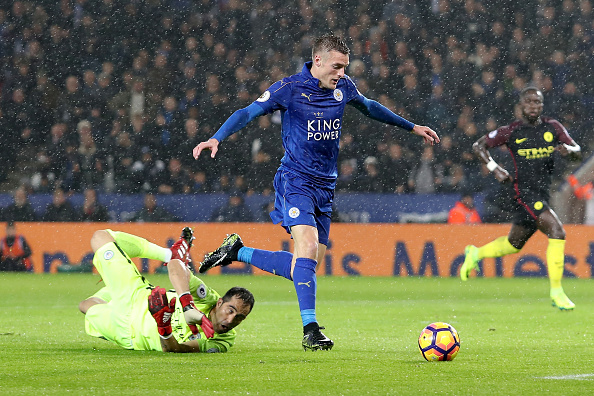 Speaking to media, he said " The last month I have to accept the results have not gone well. We didn't win the last four home games; we scored four goals. I have to accept we didn't do well."
"But we have to improve what I believe, not change what I believe. When it doesn't work, you have to be strong."
"I have to accept the opinions of former players, the media, the fans because we didn't win – but I wish and hope they will give me a little more time."
"Long-term projects do not exist in football. You have to win immediately, and if you don't win, you are in trouble.
"Then another guy has to be in charge because you have to win. The boss and the chairman are going to decide.
- Advertisement -
"But we are going to play the way I feel, (maybe) making mistakes. I cannot do something I don't feel.
- Advertisement -
"You have to minimise mistakes to win games but I believe in the way I like to play, so I'm sorry, I can't do that (change)."
Accepting all the blame for the City's failure Guardiola has further stated "The reason why I'm here is to help them to not make mistakes. I'm the main person to blame.So, I'm thinking what I have to do to help them without changing because I believe in my way, with adapting to the peculiarities of the league."
Having coached Barcelona as well as Bayern previously the manager knows that it would take some time for him to adapt to the English style of play.
"I did it in my former clubs, and I will do it here. I thought it would be shorter to adapt here, maybe it will be longer, but I'm pretty sure it will happen." Guardiola said to media.
After facing a 4-2 defeat against Leicester, Guardiola is all set to prove his haters wrong and is determined to win the Wednesday match against Watford at Etihad. Let's see if he can groom City players the same way he did for Barca and Bayern.