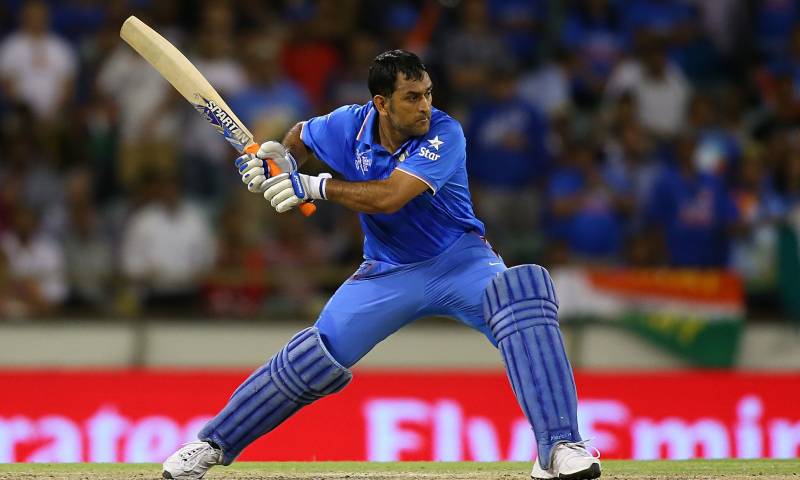 As India gear up to face England in the finale of the three-match t20 series, former captain Ganguly has some advice. The Bengal veteran believes that pushing Dhoni up the order can be a route for success. The captain also emphasized on the need for batsmen to work in order to win.
In both the matches so far, the batsmen have failed to deliver. India won the second match riding on match-winning heroics of Nehra and Bumrah. He has been suggesting Dhoni's coming up the order for a few years now. He believes Dhoni is one of the best readers of the game. While it may sound a little unusual to the proponents of Dhoni being a finisher, it does make sense.
"I don't believe in this word finisher and we keep hearing about it. You bat 20 overs and you finish. If you are set then you can be a better finisher than when you come in at the 17th or 18th over without a ball next to your name. So I think the word finisher is just overrated in cricket and I think it is time that hopefully the team management takes this up and try and give our best players the maximum number of deliveries"
There is a lot of sense in what Ganguly has been saying. Despite India being in a commanding position by the 12th-13th over, Dhoni has often come in late. Being an explosive hitter, it would be the best for the team if he played a good 25-30 balls. Keeping those factors in mind, Ganguly's idea seems prudent. Dhoni's experience and maturity could come in handy.
Given the present conditions, Ganguly feels if Dhoni comes up the order, Raina should come in handy at number 6. India, usually known for its batting prowess, hasn't done much in this series. The onus is on captain Kohli to make the necessary changes and win the series.
READ:
Lighting up the Bridge: Cricket at Chelsea's home turf
Origins of the offside rule
I would never have left Manchester United, says David Beckham
"For me, this fight doesn't exist"-Ronaldo on Messi
- Advertisement -
How Lucas Moura Made Sir Alex Ferguson Angry
- Advertisement -
Antoine Griezmann-From Hotline Bling to Superman?