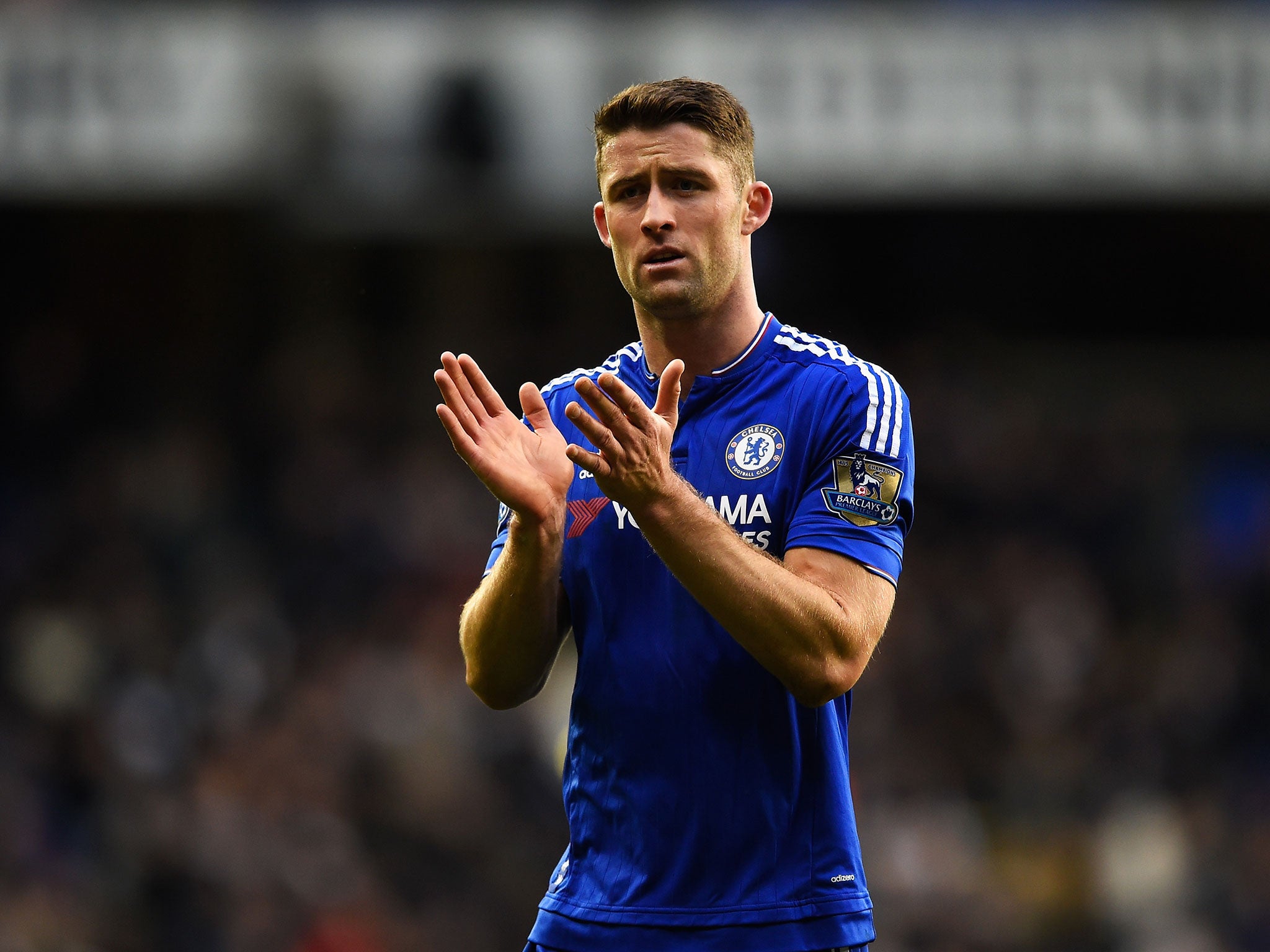 Chelsea right now sit on top of the Premier League table eight points clear. Way back in September, they were six points off the top sitting at the eighth position. Then came a master stroke from the Italian manager that revolutionised Chelsea's playing style. He deployed a 3-4-3 which saw them go on a 16 match winning run and equal Arsenal's best Premier League run.
Recently, the Chelsea captain reflected on how the three man defence has helped their game.
"Thankfully we've all been fit and we've managed to play together since then, there's a good understanding.We know each other as players and we've played together for a long time, even from before we all know David. We've trained together a lot and we know each other individually." – Cahill
He believes that the primary aspect of such a formation is to play games and understand your role properly. The team chemistry is what has helped them defend and concede so less. He believes that the more they play, the better they understand each other and hence gel better as a team. To give you some perspective, we have explained a few basics of the 3-4-3.
What is the 3-4-3? 
The 3-4-3 is a formation that was brought to its prime in the 70s by the young Ajax team. The primary aspect of this formation is to have more men in the midfield so as to dictate the flow of the game. This particular formation works in little triangles between the players with efficient passing lanes. It has proved to be really useful for sometimes while many have used it as an in-game tactic shift.
Chelsea's 3-4-3: 
Chelsea doesn't deploy 4 central midfielders in its 3-4-3 system. They have taken the wing-back approach to suit themselves. In this system, they have three central defenders in Cahill, Azpilcueta and Luiz. They deploy two wing-backs as Victor Moses and Marcos Alonso who run down the wings to join the attack and run back for defensive duties. The two central midfielders deployed are Matic/Fabregas with Kante. The front three are Pedro, Costa and Hazard. The team seems to be perfectly suited to such system as each player plays their roles. Chelsea has combined creativity with grit in their game which when sprinkled with Conte's genius gives you a winning team.
You can watch an analysis of their tactics here: