Chelsea have experienced a slight dip in form in recent weeks after having a great start to the season.
The Blues, who were unbeaten in their first 12 Premier League games this season, have now lost 3 out of the last 6 after their shock defeat at the hands of Leicester City. Going into Christmas, Chelsea are placed fourth with 37 points from 18 games. They are 11 points off the pace of the leaders Liverpool who have 48.
Chelsea talisman Eden Hazard has been linked with a move to the Bernabeu ever since the start of the season. Former Chelsea midfielder Michael Essien explained how that might very well become a reality in the near future,
"Hazard is one of the best players in the world. He's been playing in the Premier League very well and looks fantastic at the moment.
The interest of Real Madrid, I only hear from people in the media. But I mean when Real Madrid come calling… every player would love to play for them. He's happy at Chelsea though and hopefully we can keep him. Hazard has only ever played in the Premier League and Ligue 1."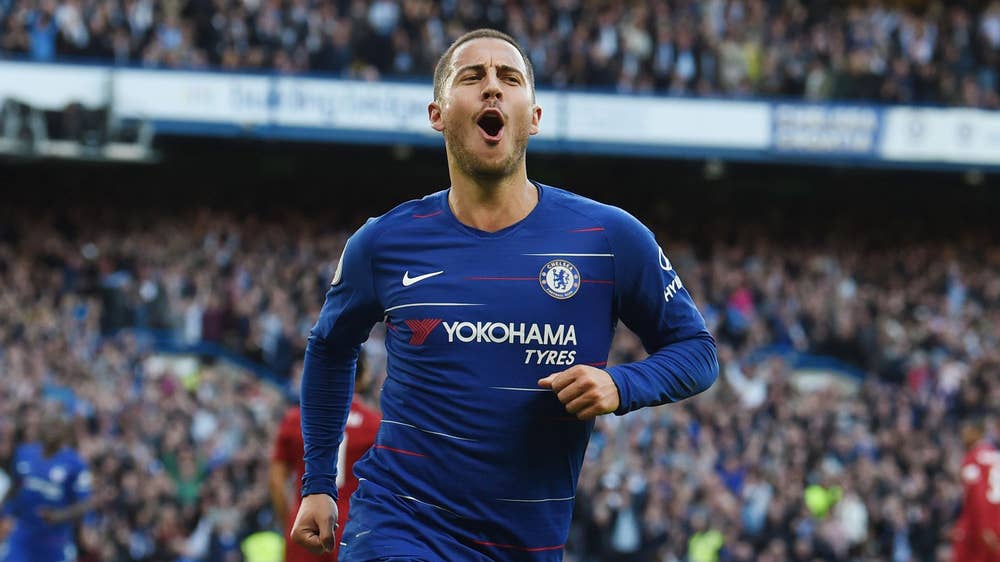 Essien also said that Hazard wouldn't have any problems adjusting to the La Liga,
"The Premier League is tough,  It can go different ways – you can have five or six clubs going for the title which makes things harder. La Liga is mostly between Barcelona and Real Madrid."
Essien also talked about how Sarri has done very well during his short stay at the Bridge.
"Sarri came in and didn't really have much time," explained Essien. He had to go straight into pre-season but he came in and bought some good players.
They've been doing very well and everyone is buying into his system and how he wants his players to play. So yes, he's been very good so far and hopefully, they can continue like that until the end of the season."
Chelsea will now travel to the south coast, to take on Brighton & Hove Albion on Boxing Day.
Author's take
Real Madrid have been looking for a suitable replacement for Cristiano Ronaldo for quite some time now, and there is no one better suited than Eden Hazard. So it does seem highly likely that the Belgian will be leaving Chelsea for the Los Blancos sooner rather than later.