Manchester City have been in absolutely tremendous form this season and are the only English side with a potential shot at winning as many as 4 trophies this season
They already won the League Cup as they defeated Chelsea on penalties in February. They have already advanced to the semi-finals of the FA Cup and will take on Brighton and Hove Albion in this round. They are the firm favourites to win the FA Cup with the likes of Watford, Brighton and Wolverhampton Wanderers being the 4 teams in their path.
They are currently 2nd in the Premier League standings, trailing Liverpool by a couple of points. However, they do have a game in hand over the Reds and a victory there could see the Citizens reclaim the top spot.
They have also advanced to the quarterfinal stage of this year's UEFA Champions League competition and will take on Tottenham Hotspur across two legs in the round. Portuguese midfielder Bernardo Silva has been one of City's standout players this season.
The 24-year-old has found the back of the net 10 times and assisted another 11 times in 41 appearances across all competitions. He has been equally comfortable playing as a winger, and as a central midfielder as he has done in recent games. His performances have been even more important in the absence of Kevin de Bruyne who has been injured for most of the season. Silva was optimistic about City's chances this season,
"All the players feel that this season can be special. Last season was special in the way we won the Premier League; this season can be special because we've already won one competition, we're still playing for three.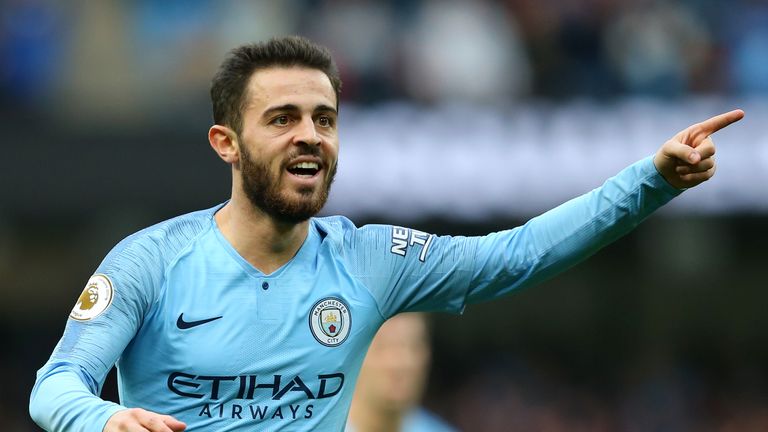 "We can win three or lose all of them as well, so it will be very tough, so yeah, we know that the last month-and-a-half will be very tough.
"It will be crucial, to make something special and to try to write an important page in the history of this club, and that's what we'll try to do."
"There are no perfect teams, so we try to improve, we know that in some moments of the game we're not as good as some teams, and we try to improve that.
"Obviously we cannot be perfect in all moments, but so far this season, to still be in the four competitions – three left, because one we've won already – it's pretty good. It means we've been doing a pretty good job, but we still have to improve a few things and we'll try to do it."
Author's take
Well, if any team is going to win the quadruple, it just has to be City. They have been sensational this season and you wouldn't want to bet against them going all the way in all competitions.