Pep Guardiola upon his arrival at Manchester City around 110 million pounds bringing in some very talented set of individuals such as John Stones etc. However, this Spanish manager was willing to spend even more for the Hernandez brothers, Lucas and Theo.
Soon after former Barcelona and Bayern Munich manager, Pep Guardiola joined City; people started believing that this manager would bring about some serious changes to the squad provided he had spent more than a hundred million dollars on youngsters such as John Stones and Leroy Sane.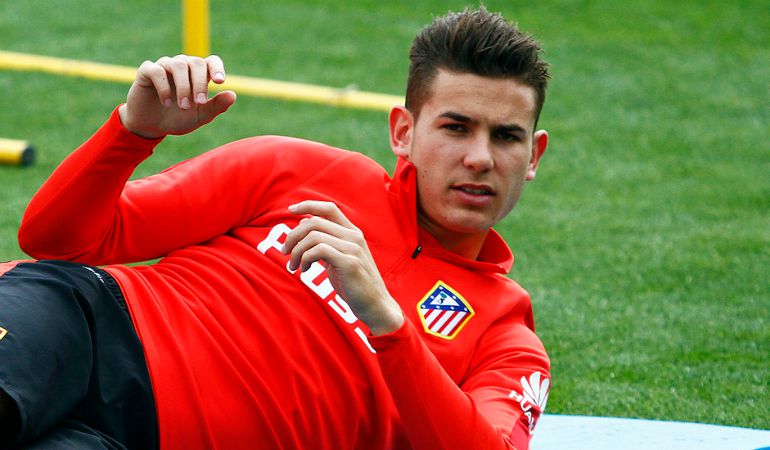 Also read: One of Guardiola's Men Can Be The Next 'Beckenbauer'?
However according to the latest statements by City's Chief Executive Guardiola didn't want to stop at this and was even planning to bring Theo and Lucas Hernandez from Atletico Madrid.
"[City] were prepared to pay the buyout clause in both cases," he told the local magazine. "City would have been able to pay it perfectly, and the players could have easily gone.
As soon as City's manager started talking to these players, Atletico Madrid realised a threat and increased their buyout clause in order to ensure that these players stay safely at the club.
Adding to his statement, Chief Executive Marin said, "Atletico did what it had to do to for them to stay, which was to improve their contracts and to increase their buyout clauses.
"The players, their mother, their agent and the club all agreed that the best action for them and for their development was to stay. They are going to grow in their club which is this one."
- Advertisement -
Also read: Guardiola Shocked by the Quality of Talent in EPL
- Advertisement -
These two brothers are doing well provided this is just a start of their career. Lucas Hernandez has made six appearances for the Spanish club playing as a centre back, while Theo Hernandez is on loan to Alaves and is currently offering his services as their left back.
Real Test For City Today
Having an underachieved team from last season, Guardiola has so far not been able to bring about a turnover which many people expected. However, he does have his decisions to be proud of with John Stones being exceptionally good for City this year.
As City sit third in the Premier League table, 7 points behind Chelsea, their true test is today as they face second-placed Liverpool who is just one point ahead of them.