ICC test ranking: India's 2-1 series victory over Australia in the Border-Gavaskar Trophy took place just a few days ago. Many Indian cricketers, including Virat Kohli, Ravichandran Ashwin, and Axar Patel, have made significant advancements in the ICC Test rankings.
After a gap of more than three years, Virat Kohli is leading the way. He scored his first century in a Test match, propelling him seven places to No. 1. 13 on the rundown.
At one time, the No. After a string of poor performances, Kohli, the No. 1 batter in all formats, dropped out of the top 10 in July of last year. While he still hasn't broken into the Top 10, his 186-run outing for Indian fans is hopefully a sign of things to come.
Being India's highest and overall second-highest BGT 2023 run-getter resulted in a seven-place jump in the ICC test ranking. He is only ahead of Rohit Sharma (10th) and Rishabh Pant (5th), two Indians.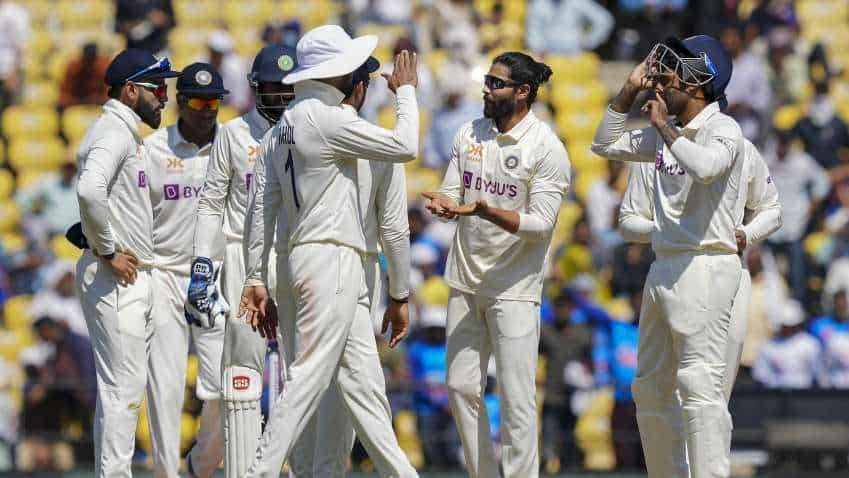 Also Read: Team India Scripts History As They Become World No.1 Side In All Formats
Only Usman Khawaja had more runs in the series than Virat Kohli did. Even though Kohli didn't score a lot, the former India captain showed signs of being free-spirited throughout the series.
After a 44-run inning in Delhi, which many thought was his best performance in a long time, he held up one end in the series decider. India took the lead and batted out Australia in 1205 days thanks to Virat Kohli's 28th Test century.
Ashwin secures his place as the number one test bowler
Ravichandran Ashwin, on the other hand, established himself as the Number one bowler. Ashwin and James Anderson were previously tied as the joint No. 1 contenders. His 32nd five-wicket haul propelled him to 869 points, 10 points ahead of the legendary England pacer.
Ashwin shared the title of Player of the Series with Ravindra Jadeja for his 26 wickets in the series. Ashwin scored two 5-wicket hauls in the series, 5/37 in Nagpur and 6/91 in Ahmedabad, in addition to four 3-wicket hauls. utter dominance.
Also Read: Is Venkatesh Prasad Correct? Is Kl Rahul Being Favoured for No Reason? Let's Discuss His Numbers
Axar Patel Finally getting the recognition he deserves
- Advertisement -
Axar, like Kohli and Ashwin, was lavishly rewarded for enjoying a memorable series. Although the left-arm spinner only took two wickets, his battiness, in which he scored 264 runs, including three half-centuries, propelled him up eight spots to number 44 on the list of Test batters.
- Advertisement -
In the first Test, Axar Patel scored a career-high 84, and in the second, he scored 74 which was crucial. Both of these performances came at crucial points in the match when his team was most in need of them.
On the off chance that those weren't sufficient demonstrations of how far Axar's batting has come, on his home ground of Ahmedabad, the all-rounder crushed an engaging 79 giving Kohli organization for a monstrous 262-run association.
Australia also got a boost from the recognition given to Usman Khawaja, Cameron Green, and Travis Head for their performances. Khawaja, who topped the list with 333 runs, moved up two spots to be ranked seventh. All-rounder Cameron Green, who scored his first Test century, moved up 11 spots to be ranked 26th, a career-high. In contrast, Travis Head remained in fifth place.
Also Read: Lionel Messi & Kylian Mbappe Injury Boost For PSG Ahead of Bayern Munich Clash