Following their recent dramatic win over Barcelona, there was some more drama added to the scene as Cristiano Ronaldo posted a team picture showing his moody side. This dressing room picture was enough to send the social media ablaze.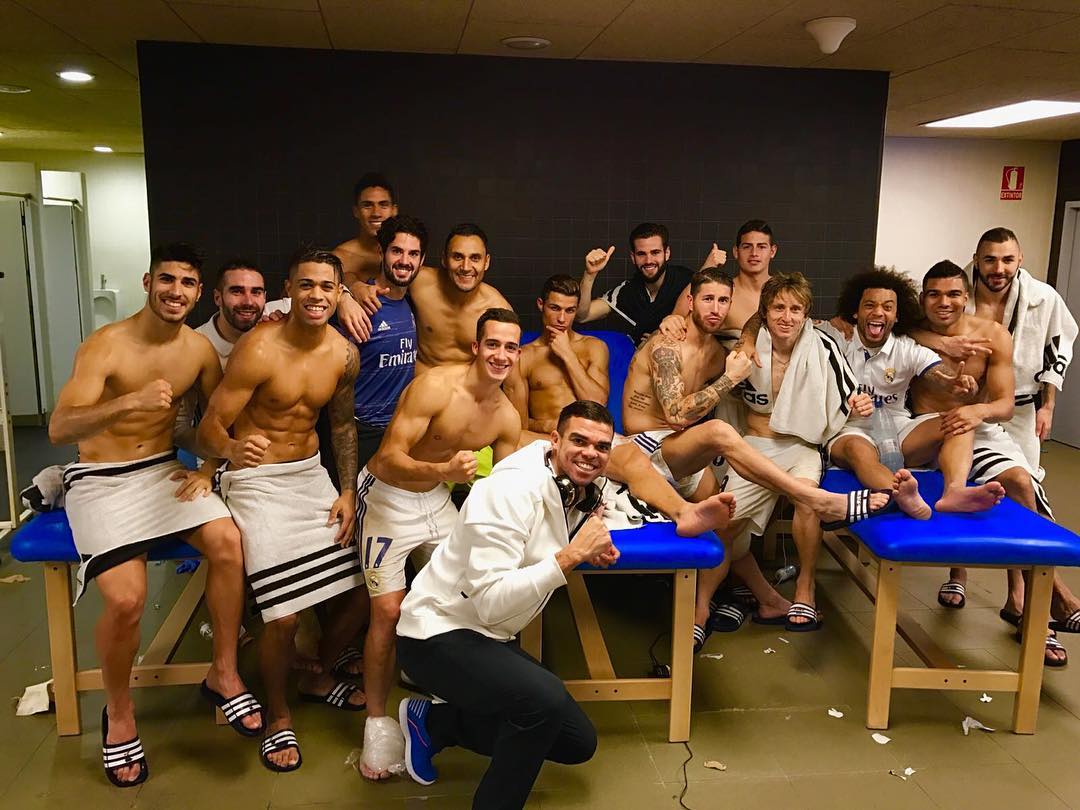 This recent picture posted in the official Real Madrid twitter page showcasing the Portuguese in a serious mode, while others exclaiming with joy was enough to cause social media meltdown and within minutes was this picture shared amongst the fans, and comments on his behaviour as well as attitude were made.
Cristiano Ronaldo didn't join his team mates when Ramos scored the 89th minute equaliser against their arch rivals Barcelona and instead was smiling rather smirking looking at the crowd.
This isn't the first time that this star is being mocked for his picture and sultry images, in the last encounter with Barcelona in April, the images of this star in his jocks were also a quick hit among the fans as well as critics.