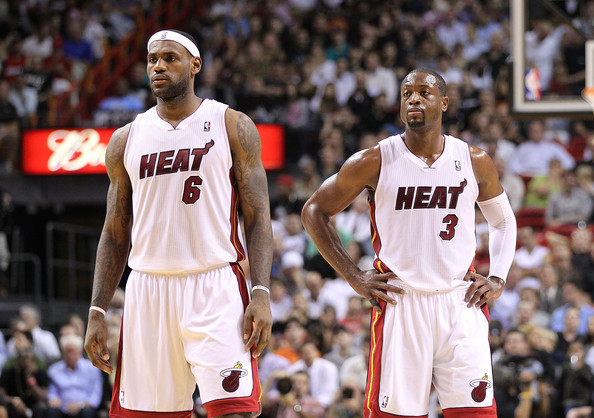 In a season of Federer vs Nadal, Zlatan as one of the top scorers in the EPL, Dhoni and Yuvraj leading the middle order, we might have one more nostalgic moment. Dwyane Wade and LeBron James might team up again.
"I really hope that, before our career is over, we can all play together," LeBron
The duo had some amazing moments in their team at Miami Heat. Dwyane is one of the most efficient playmakers in NBA. He and James were a terrific pair and often set each other up for fantastic dunks. They have played in four finals and won two of them. Both of them are at a very late stage of their career and do not have a lot of time remaining at their highest level of the game.
Why will it help them both?
Presently, Wade has been facing a lot of flak for not taking the role of a leader properly. The Bulls have been struggling to perform consistently. On the other hand, the Cavaliers could really use an experienced playmaker right now. Despite being the defending champions, they are struggling with a 2-5. Both of them are on the wrong side of the 30s and are losing their ability to carry the team alone. Wade has a winning mentality and he will find a perfect match in Cavaliers if he makes the move. With his experience, he could set up his teammates for good scoring opportunities.
How likely is it?
Though the idea seems really appealing, both of them haven't clearly mentioned any details. They do share a desire to maybe reunite and win it like the old days. Yet, it may be a far fetched thought as it is Wade who would have to make the move. The parties involved may not rule the proposition out, but they haven't agreed to it either.