Manchester United legend Paul Scholes hopes that ex- Barcelona manager Pep Guardiola manages the English national squad. He said, "He can still succeed in England. He could improve in defence because at every ground you come under pressure, but everyone in England loves the way his teams play."
English football over the years: 
One of the biggest difficulties facing English football is the cohesion within the team. On paper, the English have one of the best squads in every tournament they are a part of. The potential is never really reached barring few glimpses of brilliance. The fact of the matter is that there is no real reason behind such disappointments. Various experts have given a plethora of reasons. Some have blamed the players, while some the ego clashes due to club rivalries. Another arguable aspect is the selection of national coaches. There has been an absence of dynamic personalities who could drive and push the players.
Why Guardiola may or may not succeed?
Pep Guardiola is known to be one of the most passionate and discipline driven coaches in the world. He is one of those coaches who once banned his players from turning up in posh cars for training. At the same time, English players have a higher tendency to get involved in ego tussles. Therefore, handling the psychological aspect of English football might come off as a tough job for the Spaniard.
Tactically speaking, Guardiola is the exact opposite of English football. The English have always been known to emphasise on the physical sides of the game. Two traditional fast wing-backs, two strikers where one plays just behind is the trademark English policy. Even if see the present squad, the likes of Kyle Walker, Danny Rose provide the same purpose. While Pep focuses on retaining the ball and building up the attack. Adjusting to the fundamentally different English game might be a tough task.
The one primary thing Pep brings to the table is his motivation skills. His experience and achievements as a manager are exemplary. English players often seem to have a lack of drive to succeed. The negative body language of the players is evident in games where they need to stage a comeback.
Well, it doesn't seem possible anytime in the near future. Though, it will be interesting to see if something like this happens some day.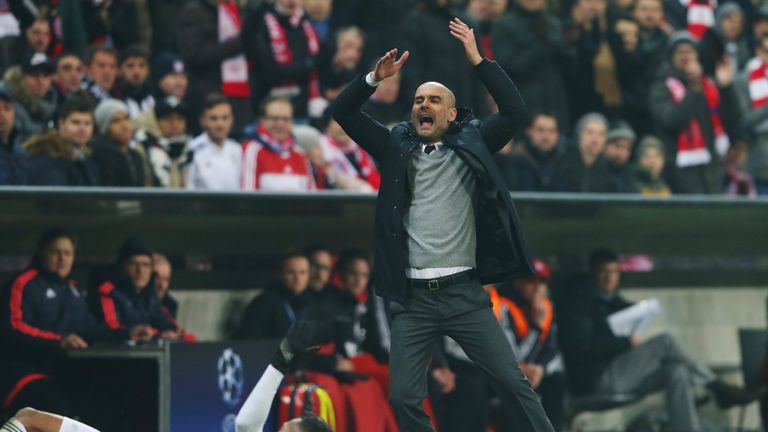 READ!
- Advertisement -
- Advertisement -