Spain coach Robert Moreno says the Spanish Football Federation (RFEF) are working on convincing Ansu Fati to commit his international future to the country. The idea is that he will take part in the U17 World Cup in October.  Ansu made his first start for Barcelona on Saturday, scoring one and making another in the 5-2 win over Valencia. He's now scored twice in three appearances for the Spanish champions.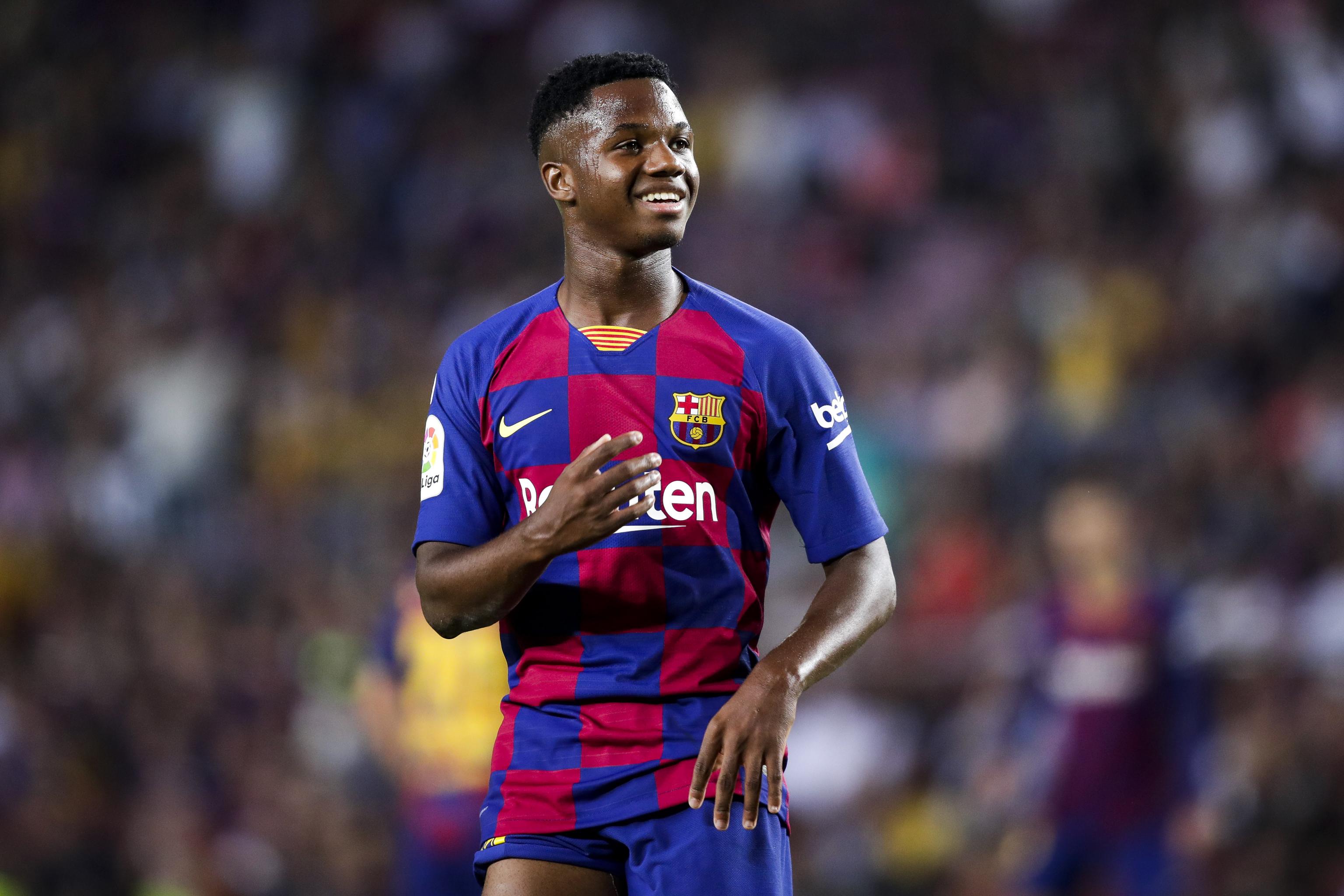 He was born in Guinea-Bissau but has spent most of his life living in Spain — at first in Seville and, since 2012, in Barcelona, when he joined the Catalan club.
"It's not an issue which I am in control of," Spain boss Moreno said. "People at the RFEF are working on that to get Ansu [to play for La Roja] and it will be the player's decision. The RFEF are working on having the best players." 
As for his performances for Barça, Moreno added: "It's great for Barça, a player that's come from La Masia. There has to be patience though and I hope there is." 
A very young freshman (first year!) has already become one of the great hopes of Barcelona. Ansu Fati debuted in the first game of the season at home, a few weeks ago, against Betis, with high quality in his armoury. He scored his first goal in the first team in the away game in Pamplona, a goal that was worth one point. And, against Valencia , his freshness and brilliance was the spark that ignited a club that could not fail and ended up putting up a mesmerizing show at home. 5-2 with a double by Suarez, who reappeared in the second half and goals from Ansu, De Jong, (Ansu assisted De Jong for his first goal) and Piqué.
Frenkie de Jong , FC Barcelona midfielder and who completed an almost perfect match against Valencia , praised Ansu Fati . De Jong assisted Ansun for the first goal and De Jong recieved the favour is his first goal for FC Barcelona making it2-0. "Ansu Fati is a player with great talent. He is very comfortable with the ball. He is an exciting player, he has a great future, "said the Dutchman.