Manchester United have been in sensational form ever since former forward Ole Gunnar Solskjaer replaced Jose Mourinho at the helm
The Red Devils have lost just one game in the 15 that the Norwegian has overseen. Moreover, United are unbeaten in 11 in the Premier league. At one point of time, a top 4 finish was looking like a far fetched time for the 20 time English champions. However, such has been their form over the course of the last 3 months that they look highly likely to edge out Arsenal and Chelsea and finish in the top 4. Coming into this round of fixtures, United are 5th in the table with 55 points from 28 games. They trail Arsenal by a single point and lead Chelsea by a couple of points. The Blues, however, do have a game in hand.
Solskjaer's presence in the dressing room has changed the fortunes of quite a few players, players who were not playing to their full potential under Mourinho. Paul Pogba, Marcus Rashford and Victory Lindelof are a few players among that list who have found their feet again and emerged as United's best players under the Norwegian.
The battle for a top 4 finish is all set to go down to the wire with at least 3 teams in Arsenal, Manchester United and Chelsea fighting for a single spot. However, The Sun expert Martin Lipton explains how a top 4 finish might not be enough for United to play in next season;s UEFA Champions league season. He wrote,
"Since then, UEFA have changed the regulations to allow a fifth team – but ONLY if the Champions league or Europa League winners do not qualify through their domestic championship. If Manchester United or Spurs were to win the Champions League but finish outside the top four, they would be top seeds in the competition next season.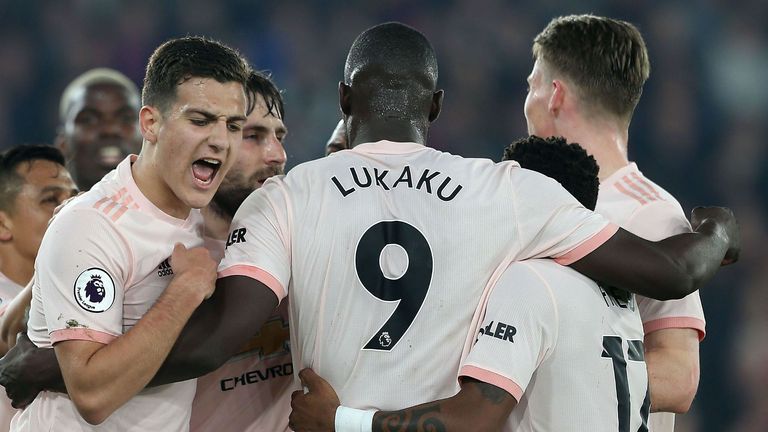 "Likewise, should Arsenal or Chelsea win the Europa League and not make the top four, they would also go into the Champions League.Just suppose the title race finished: 1 Manchester City; 2 Liverpool; 3 Chelsea; 4 Manchester United but that the two North London sides won their respective European trophies.
"It would mean the top three being joined by Spurs and Arsenal – both as top seeds – with United missing out. The other Europa League slot would either go to the FA Cup winners (if they are not a top four side) or the team finishing seventh in the Prem.
"Unlikely? Yes. And it could all become academic within a few weeks. For the moment, though, it remains a possibility. And a slight worry for fans of at least four clubs…"
Author's take
It will be very very unfortunate for the Red Devils if such a thing were to happen. However, one can be pretty sure that this theory won't stop Solskjaer or his men from fighting for a top 4 finish.