Manchester United stunned the whole footballing universe as they defeated PSG 3-1 at the Parc des Princes stadium to book a place in the quarterfinals of the Champions league
PSG almost had a foot in the quarterfinals after their 2-0 victory over Manchester United at Old Trafford in the first leg around a fortnight ago. To add to that, Manchester United had as many as 10 first team players out of action for the second leg owing to injuries and suspensions. This includes the likes of Paul Pogba ( who was sent off in the first leg), Anthony Martial, Jesse Lingard and Nemanja Matic among others. However, that did not stop the Red Devils from embarrassing the Ligue 1 champions at their home. Lukaku struck early for the away side in the 2nd minute. However, Juan Bernat leveled things in the 12th minute. Lukaku, who now has 6 goals in his last 3 games, scored again on the 30th minute to put them in the driving seat going into the break.
And Manchester United were controversially awarded a penalty in stoppage time after consultation with VAR when defender Presnel Kimpembe was adjudged to have handled the ball inside the box. Rashford stepped up and made no mistake as he sent the Parisians out of the tournament. Former Manchester United defender and captain Gary Neville feels that there is nothing to stop Solskjaer from getting the permanent job now,
"There is no way he is not going to get the job," he told Viasport following the match. "I think it's just a case of the timing. I think they'll stick to the original timing.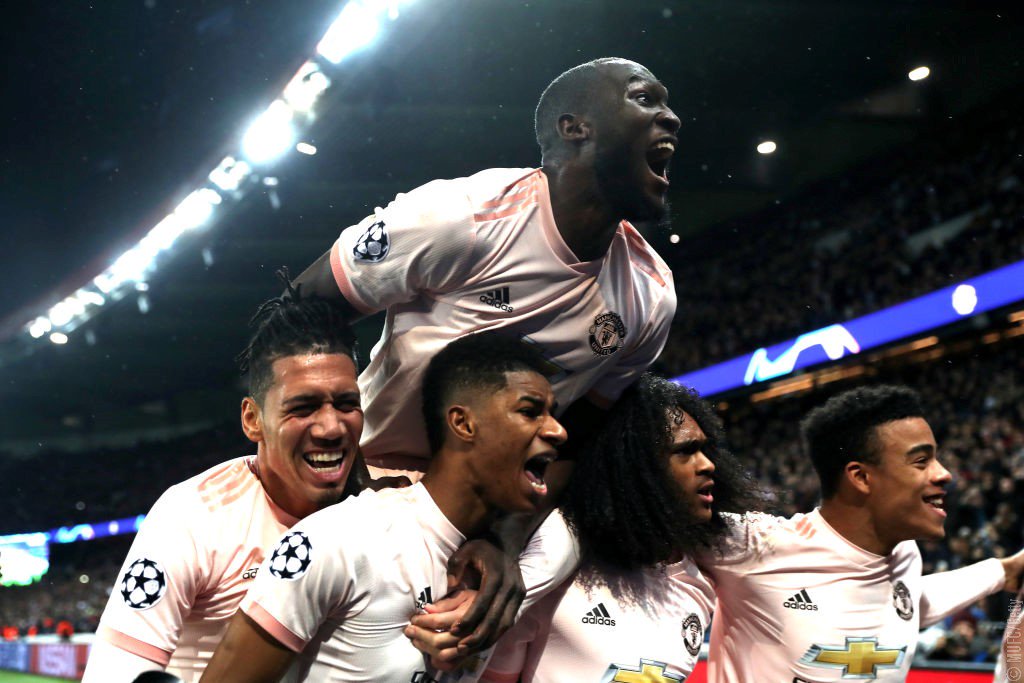 "I don't think they'll bring it forward because they've got a big game on Sunday against Arsenal. So why would you distract everything from that game? You wouldn't do. You'd stick to the plan."
"There was no doubt before the game for me. After the game, he can name the length of his contract, he can name his salary, he can put a statue outside of the ground wherever he wants. He can do whatever he wants after that."
"This feels out of this world just because of the size of the task, and also the team Manchester United had tonight," he said. "Ole Gunnar Solskjaer had to play the young boys, all the midfield is gone, Martial is not there. I've not seen many games like that in my time.
"As a fan it was absolutely out of this world. I didn't give them a chance. Not one chance."
Author's take
Manchester United might very well surprised even themselves with that stunning result in Paris. As for PSG, barring one contentious decision (penalty), they have no one else but themselves to blame for the result.