Manchester United comfortably beat Huddersfield 3-1 at Old Trafford to make it 2 wins in as many games under new manager Ole Gunnar Solskjaer.
Nemanja Matic opened the scoring for the home side in the 28th minute via his finish from close range. Paul Pogba, who had a rather strained relationship with former boss Jose Mourinho, then scored two goals in a span of 15 minutes to seal the victory for the Red Devils.
Matthias Jorgensen did pull one back for the visitors but it was too little too late. Manchester United now have 32 points from 19 games, and are just 8 points behind fourth-placed Chelsea. Former Manchestser united captain and defender Gary Neville, who has been quite vocal in his criticism of Paul Pogba, was actually very impressed by the Frenchman's performance in yesterday's victory. He said,
"You play for Man United and you talk of freedom of expression, exciting football, go out there and score goals, attacking football, play with a smile on your face and it starts with the manager. "
"Ole over the last couple of games has been really happy, saying the right things.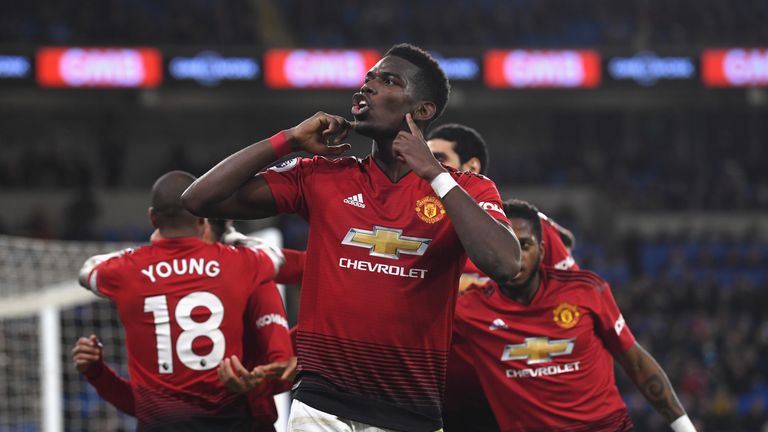 "They had the best player on the pitch and probably the best midfielder in Europe on his day in Paul Pogba who has had a disappointing, horrendous last 18 months at the club because of the fall-out with the manager. 
"It looked like the shackles were off, playing with that freedom of expression, anything is possible type attitude, playing with arrogance. The passing was back to his best. 
"Look, he is the best player at the club when he is at his best and with performances like this he should be a 12-15 goal a season person – he hasn't been that in his career so far but he can be. I think they would [have lost him]. The relationship was gone. It was clear at that point. 
"He was sat on the bench at the end. But in the last few games he has been fantastic."
Author's take
Manchester United do look a different side under new manager Solskjaer. However, there is still a long way to go and they would hope that they can build on their current form.