Manchester United proceeded to the quarter finals of the FA Cup as they got the better of Chelsea at the Stamford Bridge on Monday
The game ended 2-0 in favor of the visitors. Both of the goals came in the first half. Ander Herrera opened the scoring on the 31 st minute from a pinpoint Paul Pogba cross. The Frenchman then himself another brilliant cross from Marcus Rashford on the stroke of half time to send the Red Devils 2 up going into the halftime break. Post the break, the Blues tried their best but were unable to get past a determined Manchester united backline. The defeat was Chelsea's 5th in the last 10 games and after going 18 games unbeaten at the start of the season, the Blues' season has gone off track and a top 4 finish seems very unlikely at the moment.
As for United, they have been a side reborn and revitalized under the management of Ole Gunnar Solskjaer. And no player has been more effective under the Norwegian than Paul Pogba. He showed that again yesterday and was rightly awarded the Man of the Match award. Manchester United midfielder Juan Mata in talking up the 25 year old World Cup winner,
"Yes, he assisted the cross for the first goal, scored the second one. Even in the second half, 80, 85 minutes he was still defending, going forwards," Mata said.
"He's very, very complete. He's got physique, he's got quality, he's got a pass, he can go box to box. He's one of the best. Today he showed why."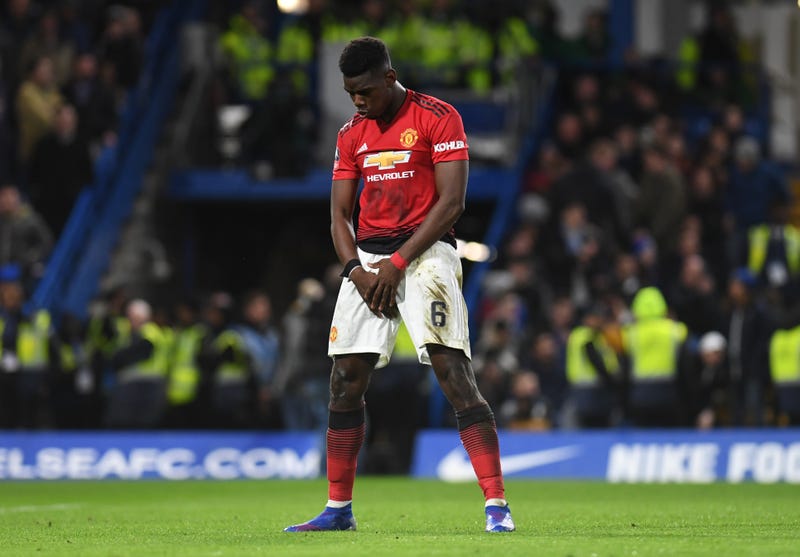 "I think it was the perfect reaction to our defeat to Paris Saint-Germain," he said. It's never easy to come to Stamford Bridge, to win against Chelsea, to not concede any goals, to play some good football.
"I think it was a very good evening for us and gives us a lot of confidence for the next games. Obviously we had a difficult result against PSG, but we still believe we can come back," he said.
Up next for the Red Devils is a showdown with Liverpool on Sunday and Mata continued about that,
"In the Premier League, our main target is to get top four, after a very good run of results. One or two months ago it was pretty impossible to get where we are now, so we want to keep that position.
"And in the FA Cup, we're close to Wembley. So hopefully we can go to Wembley again with all our fans, because it's a very nice feeling."
Author's Take
Paul Pogba has , without the shadow of a doubt, been Manchester United's best player since Solskjaer replaced Jose Mourinho at the helm. The United faithful will be hoping that he can continue his form and guide them to a top 4 finish.