Teams have started to create tactics for the upcoming auction of the 13th season of the Indian Premier League. Recently, BCCI announced the venue and date of the auction. The proposed venue and date of the Auction is Kolkata on 19 December. KKR is also preparing their best for the upcoming IPL Auction.
KKR may include these three players on the advice of Brendon McCullum
In this auction, all teams have their eyes on striking a perfect balance in the Team. One of these teams, Kolkata Knight Riders, has added former New Zealand legend Brandon McCullum as the head coach of their Team.
He will also be seen in the auction after Brendon McCullum became the coach of Kolkata Knight Riders. In such a situation, Brendon McCullum will also play a significant role in choosing the Team. In the auction, KKR franchise can buy these three players on the advice of Brandon McCullum….
James Neesham
New Zealand star all-rounder player James Neesham has performed brilliantly for quite some time now. In the World Cup, James Neesham impressed everyone with his excellent performances. Neesham has the best qualities of an all-rounder, but no team has given him a chance in the 2019 IPL auction.
The way James Neesham is performing at the moment, it is believed that he can be the target of a team this time in the auction.
Neesham is playing in the Trinidad and Tobacco Knight Riders' squad in the Caribbean Premier League. Hence KKR may take him in their upcoming Team on the advice of coach Brendon McCullum.
Max Bryant
From the T20 Cricket League, Big-Bash League played in Australia, many players have made it to the IPL by their performances. Similarly, 20-year-old young batsman Max Bryant has also made a significant impact in the Big Bash for his Team Brisbane Heat.
Max Bryant has done wonders with his batting. Brendon McCullum has also played alongside Max Bryant in the Brisbane Heat, so he knows his batting closely. In such a situation, Brendon McCullum can recommend Max Bryant to join KKR in place of Joe Denly.
Eoin Morgan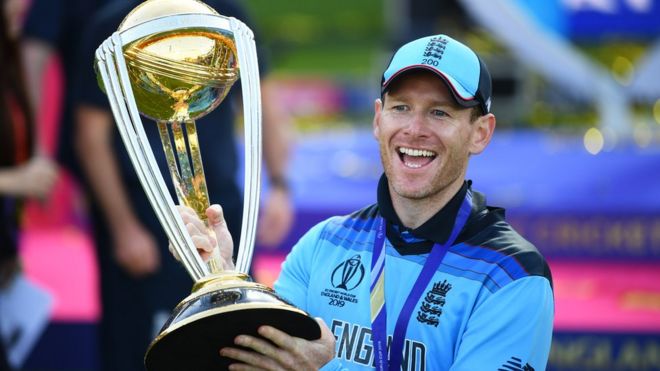 England's World Cup-winning captain Eoin Morgan has not lost any recognition still. Eoin Morgan has performed well with his captaincy as well as his batting in world cricket.
Morgan has the technique in batting and is aggressive as well but he could not leave any significant mark in IPL.
Eoin Morgan, who has previously played for KKR in the IPL, has been in tremendous form. In such a situation, Brendon McCullum can put his name in the auction list for KKR. Morgan and Brendon McCullum also have a good friendship between themselves.