Liverpool were held to a 0-0 draw by a resolute Bayern Munich team at Anfield in the first leg of their Round of 16 Champions league tie
At the end of it all, both teams can be extremely proud of their defensive displays. However, the same can not be said of the offence. Liverpool had a total of 15 shots in the game, only 2 of which were on target. Bayern, on the other hand, had a total of 9 shots in the game and none of these troubled Alisson becker in Liverpool goal. Liverpool fielded a new defensive partnership in Joel Matip and Fabinho as Virgil van Dijk and Dejan Lovren were both out due to injuries.
Liverpool were fluent in their gameplay, but were unable to find the telling pass. Sadio Mane came closest to finding the goal and he should have done better when he had only Manuel Neuer to beat. Unfortunately for Liverpool, he scuffed his effort wide of the post. That was indeed the story of the night for the Reds, who found better positions but were unable to deliver the final telling blow. Speaking of the performance, Jurgen Klopp said,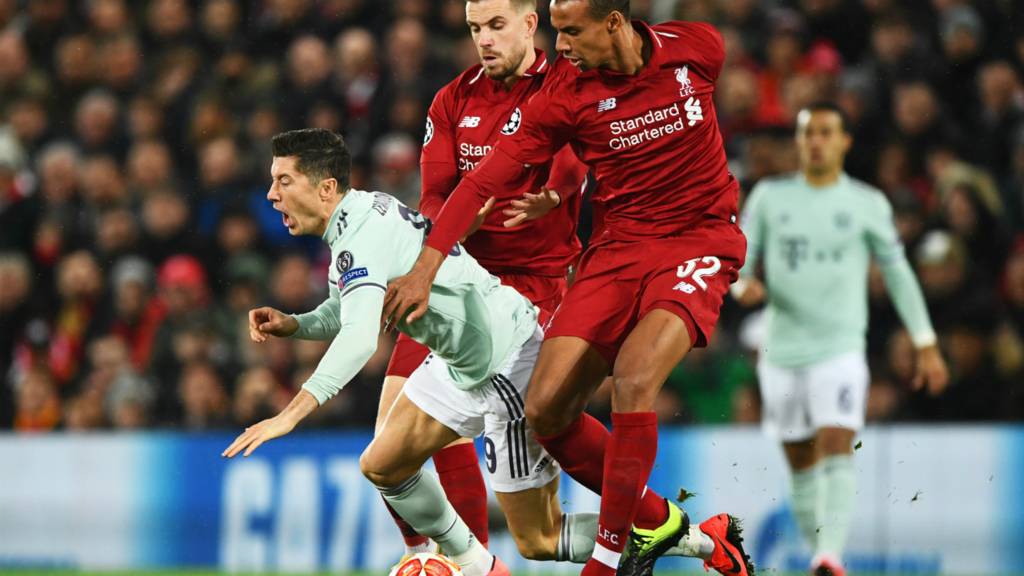 "Our problem was, on one hand the quality of the opponent of course, but on the other hand our last pass was not our friend," he told a news conference.
"We had 10 or 12 situations where everything was prepared, everything was on a plate, and then we played a very average last pass or gave it away.
"That caused us two problems – one, we didn't create a chance, and on the other hand we gave them the ball and they had a counter-attack, which made the game even more intense.
"But how it is in situations like that, I'm pretty sure at the moment Bayern feel a bit better than we do but we have three weeks, and day by day the result will feel a bit better for us and a bit worse for Bayern. It's 0-0, the best draw you can get.
"It will be a tough one again to play at Bayern. If we win 1-0 tonight, what would have changed really? Then a 0-0 is enough as well, or we draw 1-1 – but that's now enough as well. So it's not perfect but good enough to work with."
"The 10-day break? What does the final pass have to do with that? You have to look at the game and think about the game, and not prepare a question because we had a 10-day break," he said.
Author's Take
Liverpool should not be too disappointed with the result as there is still one more leg to go in Munich and Liverpool can essentially book their seat in the next round if they are able to find an away goal.