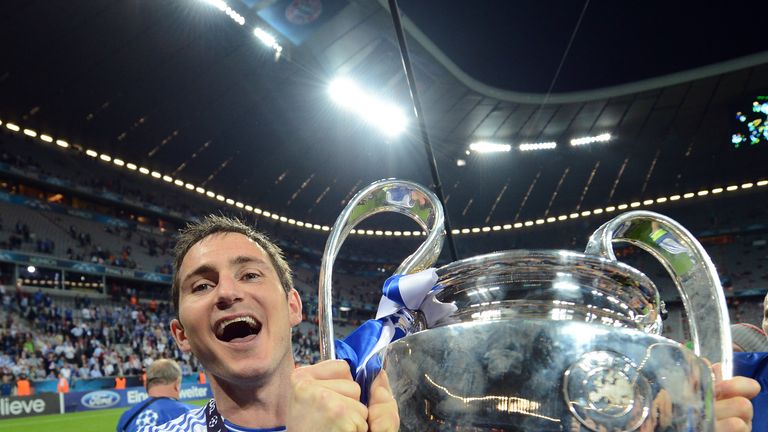 21 years, 106 international appearances and more than 300 career goals later, the legend has decided to depart. We are talking about none other than the English maestro, Frank Lampard. Lampard is arguably the best Chelsea player, who gave his heart and soul to the club. In a League graced by Scholes, Gerrard, and others, Lampard managed to stand apart. That too, by not a close margin but very clearly. Here, we take a look at some aspects of the magnificence of Super Frankie Lampard.
Retirement announcement:
"After 21 incredible years, I have decided that now is the right time to finish my career as a professional footballer," he wrote. "Whilst I have received a number of exciting offers to continue playing at home and abroad, at 38 I feel now is the time to begin the next chapter in my life. I'm immensely proud of the trophies I've won, of representing my country over 100 times and of scoring more than 300 career goals."
Game-play:
One of the key factors in Lampard's game was his alertness. He is one of the best link-up players, especially with strikers. If you look at his days in Chelsea, he would often form little triangles with the winger and the striker leading up to a goal. His vision was beyond perfection, often picking out impossible passes. He would sense an opportunity and send in quick through balls. Often at times, he had to play much deeper to support the defense or maintain a lead. Even in such situations, his reading of the game was fantastic. He was skillful and often dribbled his way through defenses to make space for other players.
Another peculiar feature about the English legend is his goal-scoring ability. In the right place at the right time, Lampard would score consistently every season. Maintaining a double digit record of goals for ten straight years is no mean feat. He used to work hard in training and would always train hard to improve his finishing. His tactical awareness and understanding were always an asset to his coach. Lampard was also great with set pieces. He has scored some amazing free kicks over his career. With a goal scoring prowess, alert vision and flawless reading of the game, Lampard is one of the best Premier League players to have ever graced the game.
Statistical dominance: 
Even statistically, there is no match for Lampard among his contemporaries. Despite being legends themselves, Scholes and Gerrard don't compare with him.
| | | | | |
| --- | --- | --- | --- | --- |
| Premier League records | | | | |
| Player | Appearances | Goals | Assists | Red cards |
| Steven Gerrard | 445 | 98 | 78 | 5 |
| Frank Lampard | 555 | 166 | 92 | 2 |
| Paul Scholes | 499 | 107 | 41 | 4 |
His involvement in 258 goals even puts great forwards to shame. It is quite evident that even statistically Lampard has no comparison among the greatest League midfielders.
Lampard the person:
Frank Lampard is one of the nicest and humblest people to ever have been in the Premier League. With a low profile lifestyle and love for the fans, he was a fan favorite. The only point of controversy came in when he joined City on loan(there was a lot of speculation about how City made that move). The player didn't celebrate after scoring against the club. In his entire career, Lampard was an exemplary captain and club legend. He would often do sprints after the training so as to set an example for the young academy kids. His passion and dedication for Chelsea are unparalleled and special. Lampard beyond a doubt is one of the most respected players ever. We wish the player and his family all the best for their future endeavors.
You can watch a video below highlighting his few amazing career moments.
- Advertisement -
- Advertisement -
READ:
Lighting up the Bridge: Cricket at Chelsea's home turf
Origins of the offside rule
I would never have left Manchester United, says David Beckham
"For me, this fight doesn't exist"-Ronaldo on Messi
How Lucas Moura Made Sir Alex Ferguson Angry
Antoine Griezmann-From Hotline Bling to Superman?