Manchester United have been poor ever since the start of this season and they languish way below the top four spots as of now.
Their dream of lifting the Premier League trophy for the 21st time is well and truly over as far as this season is concerned. Their next best objective of ensuring qualification for UEFA Champions League next season is also very much under threat as their inconsistent form has seen them fall considerably behind the top 4 sides.
Fortunately though for the United fans, they are present in Europe this season as they managed to comfortably qualufy for the Round of 16 in the Champions league. While their season so far has been underwhelming, striker Marcus Rashford feels it is not beyond saving,
"We have to try to keep up the intensity that we've shown in the last couple of [Premier League] games and keep improving," Rashford told MUTV.
"It's always a good feeling to see the ball hit the back of the net but, in the last [Premier League] game [against Fulham], I was happy anyway. I was happy with the performance in the first half.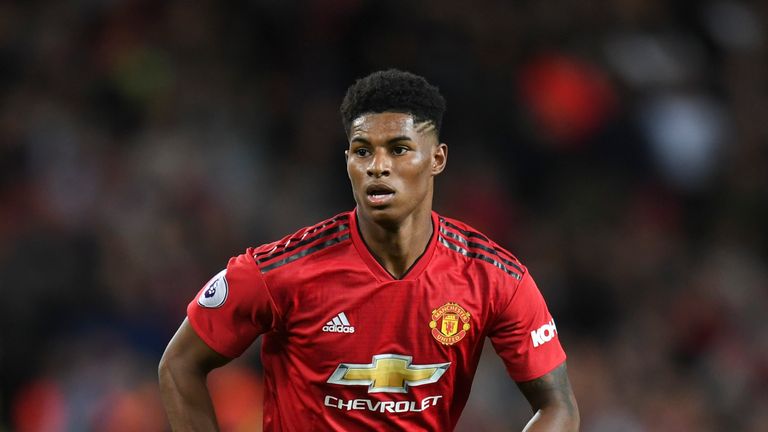 "I think, at the beginning of the second half, it dropped a little bit, which is natural when we've had a run of tough games, but we managed to lift it again which was important for us.
"I just want to see the team improving, and for us to improve ourselves as individuals, so we can become more consistent.
"That's what we've been lacking and that's why we're not higher up in the table. The Christmas period is always busy, so consistency is the main thing.
"The look of the season can change in just this one month, so we need to pick the points up and keep improving."
Marcus Rashford has been one of Manchester United's shining lights in a rather dark season so far. The young forward has been involved in 9 goals directly in 19 appearances.
Author's take
Finishing in the top 4 from this position is not going to be easy for the Red Devils and they have to be at their very best to ensure that.