Jose Mourinho's Manchester United has had a really shaky start to the season.
Pressure has been mounting on Jose Mourinho with each passing day. Manchester United sit at the tenth position in the Premier League table having won two and lost as many in their opening four fixtures. Apparently, some of the players also do not see eye to eye with the former Porto boss. His relationship with chief executive Ed Woodward ain't great either.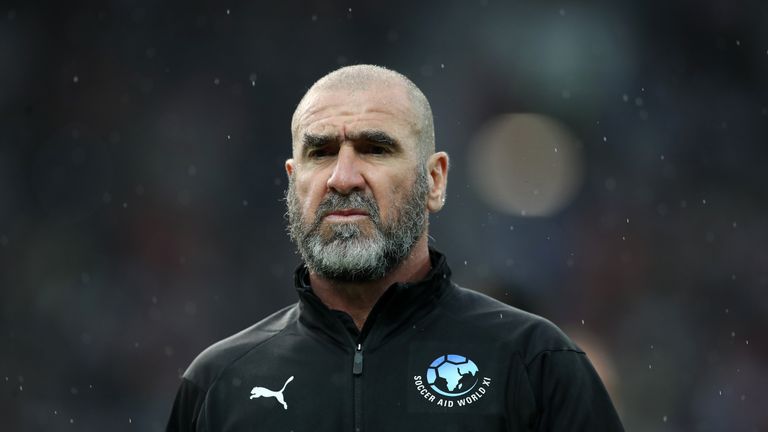 To add to the woes, Manchester United legend Eric Cantona lashed out at the playing style adopted by the 55 year old Portuguese and also expressed his desire to manage the team,
"I like Mourinho. He has a good personality but not for United – they should have [Pep] Guardiola as coach, he should be there, but he is doing magic with that other club. The club I cannot name. 't is early in the season… too early to tell. Manchester United is a great club and will always be great.
'They will win things, I know they will. But the way they play? Not good. The manager has them playing the wrong way for the fans. No fun, no creativity. 'I would like to coach and if they called me I would go. I would enjoy it. They know where I am. Then we would play creative football again.
It would be great for the fans, like it was with Alex Ferguson – he allowed players to be creative, treated them as individuals. All felt loved. He was always praising. A good man, a good leader.'
However, in an interview last week, Jose Mourinho made it very clear that he was not concerned about the security of his job, "They say I'm in danger, but I don't think so. If they sent me away, do you have any idea how much money they would have to give me?'
Author's take
Eric Cantona was a real fan favourite and an absolute genius on the pitch for Manchester United. However, great players don't always make great managers. And at the moment, it looks like Mourinho has at least till the end of the season to vindicate himself.