Philippe Coutinho and Barça have decided to bring an end to the Brazilian's time at the club. Everyone is in agreement that a move away would be best for everyone and the sooner, the better. His agents have been working hard to find a club which would be a good fit as Coutinho looks to rebuild his reputation in Europe. If that doesn't happen, he's willing to fight for his place at Barcelona.
Coutinho's professionalism during this whole process has been welcomed by Barça. At the end of last season, and after Ernesto Valverde gave him so many opportunities to turn the situation around, the decision was made to find Coutinho a new club. Tottenham Hotspur made an offer but the Brazilian wasn't keen on playing for a Premier League side which wasn't Liverpool. However, Jurgen Klopp wasn't interested in bringing him back. Arsenal and Manchester United also enquired but didn't follow up with a concrete offer.
The only other option for Coutinho, which is perhaps the most unlikely, is joining Chelsea. Of course, the London club are currently under a transfer ban from FIFA but want to reduce their sanction to just one window. If that happens, Coutinho could join up with his new side now but wouldn't be eligible to play until January. PSG's interest has also cooled with Leonardo turning now the chance to sign the Brazilian as part of a deal for Neymar.
One major obstacle for Coutinho now that the Premier League's transfer window has closed is not many sides are able to cover his wages. In Italy, Juventus have been mentioned as a possible option should Dybala end up at PSG. Over in Germany, following the news Leroy Sane is out for several months, Bayern Munich could see Coutinho as a great short-term solution. Although the most recent reports have linked them with a move for Perisic instead.
There were three new arrivals at Anfield with 16-year-old Harvey Elliott, 17-year-old Sepp van den Berg and 32-year-old back-up goalkeeper Adrian all being signed by Jurgen Klopp. But if Liverpool are to beat Manchester City to the Premier League title this season, they will have to do it with the same squad – well until January anyway.
ALSO READ– https://the12thman.in/breaking-news-massive-statement-against-luis-suarez-made-today/
In total, Liverpool have made a £24m profit but, despite their Champions League triumph last season, have decided not to strengthen.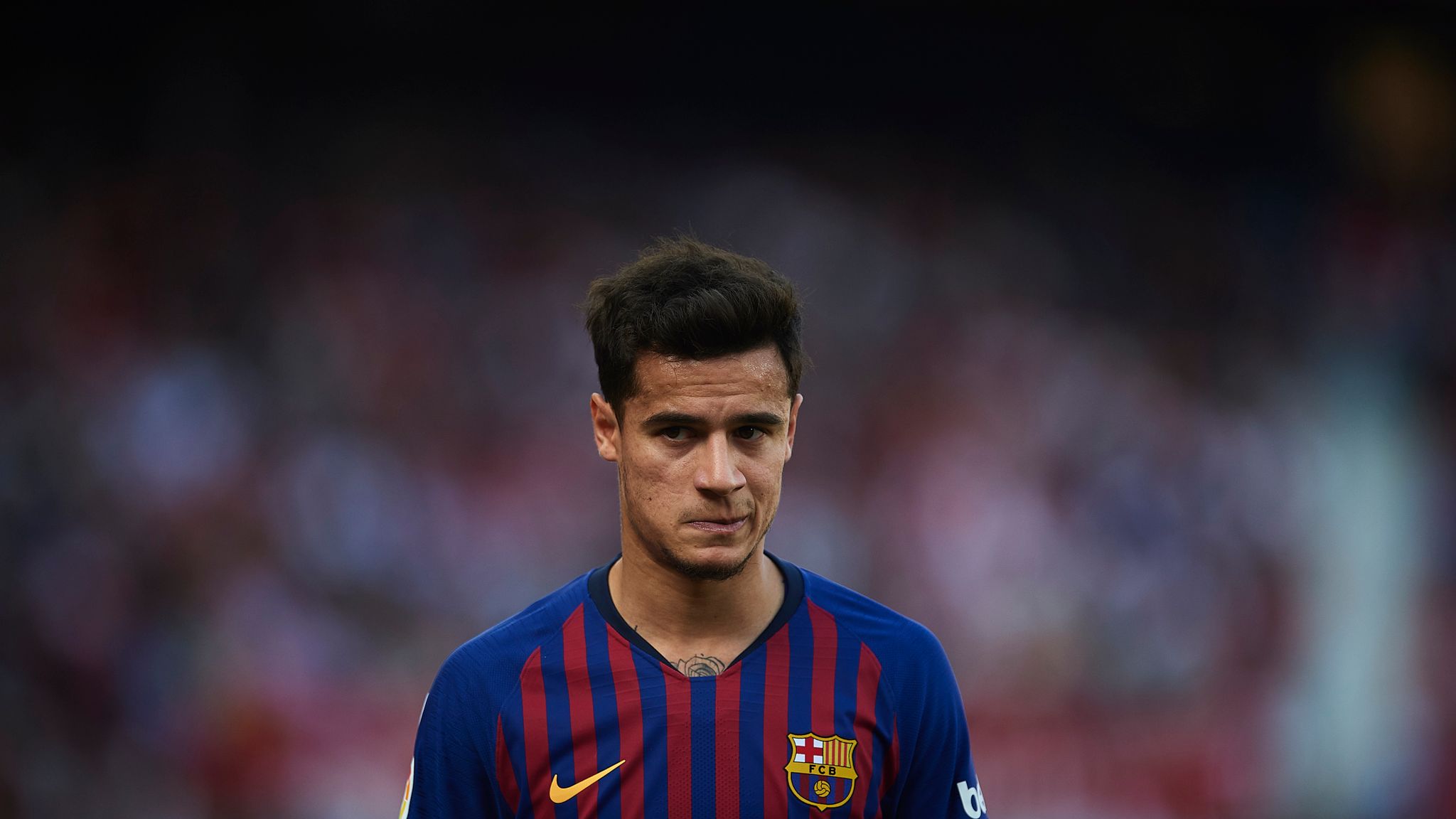 But on transfer deadline day ahead of their Premier League opener against Norwich, Klopp didn't seem too concerned about his side's lack of business.
"You should never do transfers because other clubs are doing transfers. That makes no sense, it's not about that," Klopp said.
"And if you sit back for a second and have a look at the squad, do we need more players?"
The Reds were hardly linked with a player all summer in fairness.
One name that did get mentioned late on was former player Phillippe Coutinho.
Coutinho was rumoured to be heading to Arsenal and then he was linked with Tottenham.
And Klopp was asked if Barca had offered Liverpool a chance to re-sign the Brazilian.
"No answer on whether we were offered the chance to bring in Coutinho," said Klopp.
"We don't make big comments on these things. It's the same answer that it is not very likely for us to do something, we will see."
However, according to the Telegraph, Liverpool were indeed offered Coutinho.
The report states that they 'declined the chance to ­re-sign Philippe Coutinho, a package conservatively worth £100 million being viewed as not the smartest use of resources.'
Instead, they spent that money on contract extensions for their current stars.
It may well have unsettled a harmonious squad if they decided to bring back a player that forced a move to the Camp Nou midway through the 2017/18 season.
And, despite Coutinho having world-class ability, Klopp obviously decided it wasn't worth bringing him back to the club.