Even though Cristiano Ronaldo has won his fourth Ballon d'Or this year and is also celebrating the success of winning Club World Cup, former Barcelona manager, and current Manchester City coach, Guardiola thinks Messi is still ahead of the Portuguese captain.
Continuing the long-running debate over Messi Vs. Ronaldo, Pep Guardiola has commented on two stars mentioning that Lionel Messi is "at another level" compared to Ronaldo.
2016 has been a year of success for Cristiano Ronaldo who has won Euro Cup with Portugal, Champions League and Club World Cup with Real and now has recently been awarded Ballon d'Or an award for best player of the year.
However, Guardiola doesn't seem to be much amazed by his win and still thinks that Messi is the one who actually deserved this award.
Congratulating Ronaldo on his win, Guardiola said "Congratulations to Cristiano Ronaldo on the award – but I think Messi is still at another level."
During his campaign as the Barcelona manager, the only threat that he saw was Cristiano Ronaldo, however unleashing Messi's true potential he brought forward a player who could in a true sense compete with this powerful striker.
Applauding Messi's style and game Guardiola said: "I agree that he (Messi) is the best. He knows how to play, score and he's always there.
It is not only this manager who is praising this forward, Barcelona's current manager and ex-player Luis Enrique has also chosen his side and thinks that Ballon d' or is nothing more than a golden Melon.
Praising Messi and ridiculing any comparison between the two world class forwards Enrique said, "Messi can play in any position he wants. He's just different. It's ridiculous that they're comparing awards, golden melons, whatever it is that they want to compare.Not to take anything away from current players, no disrespect to anyone right now. I'm thinking about past players. There's no comparison."
- Advertisement -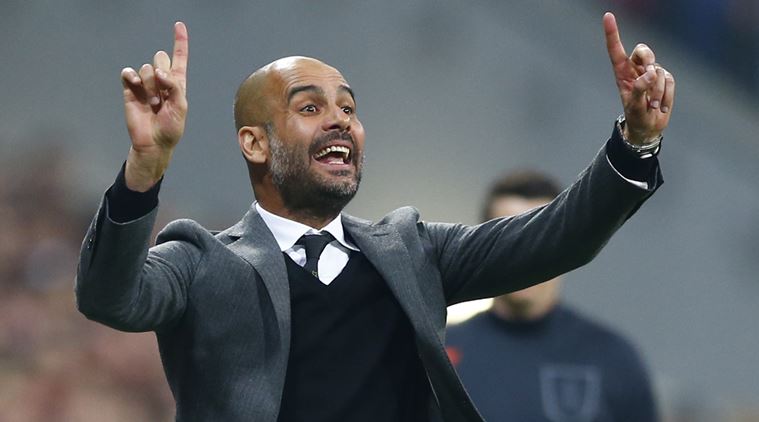 - Advertisement -
In an interview after receiving Ballon d'Or Ronaldo had joked that he would have had more Ballon d'Or if Messi and he played on the same team.
Now we definitely don't know if that would anyway be possible, however, if it was it surely would be a spectacular thing to witness. Wouldn't it? Think of Messi lobbing a beautiful cross and Ronaldo heading it powerfully to the back of the net. Amazing isn't it?