This summer saw Manchester United's new manager Jose Mourinho make three signings which were thought to change the fate Manchester United were facing the last few years. With the hope of getting an attacking edge Paul Pogba from Juventus, Zlatan Ibrahimovic from PSG and Henrikh Mkhitaryan from Borrusia were signed by the Portuguese. However, despite these signings as well as huge amounts spent on same there hardly is any difference in the way Manchester United are playing this season.
While Zlatan and Paul Pogba are getting regular positions in the top eleven, the Borussia's attacking midfielder Mkhitaryan is hardly getting any time on the field. This excellent player who starred in Borussia's run against Bayern for the league title was signed this summer for 26.7  million pounds and was considered as one of the major moves made by former Chelsea manager.
This Armenian midfielder has been reduced to the bench since his last appearance in September and has only received a chance to play in four premier league matches while being a part of first eleven in one. Numerous players were subjected to Mourinho's wrath after losing to Manchester City and Henrikh was no exception.
It is quite obvious that the player is feeling disappointed over getting such a reduced game time. However, he also seems determined to prove his worth to the Portuguese manager.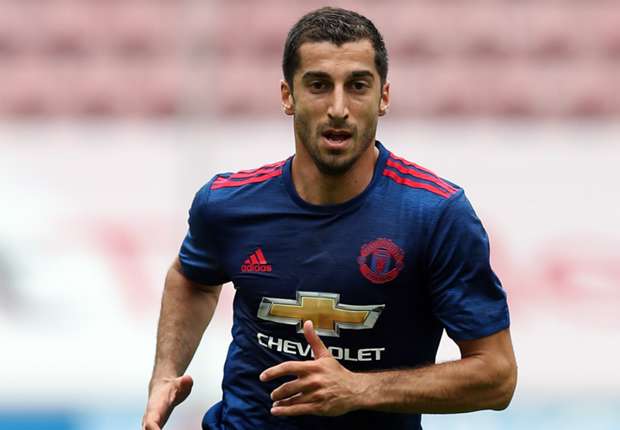 "It is true that I get a little time on the field, but I am not going to give in," he told reporters after being appointed as Goodwill Ambassador for UNICEF in Armenia.
Praising his manager at Manchester United, the 27-year player said to Armenian FA""Regarding Jose Mourinho; I hope I can learn a lot from him. He is a coach with a fantastic record,"
Determined to reach his career objectives the player feels that there isn't anything such as disappointment in is life, it is just the challenges which are in front.
"Today I don't have enough playing time, so I have to do all my best, so the coaching staff gives me the chance to play. I know I can succeed at Manchester United and I want to show everyone that I deserve to be a key player in this team, in this league."
- Advertisement -
The player started off only once against Manchester City and was brought off field by Mourinho at half time. With Manchester United facing serious questions by their fans on their game and transfers, it is high time for Mourinho to give them all the answer.
- Advertisement -