Cesc Fabregas is one midfielder who doesn't need an introduction. This talented player who is currently the part of Chelsea squad is being rumoured to consider a move back home.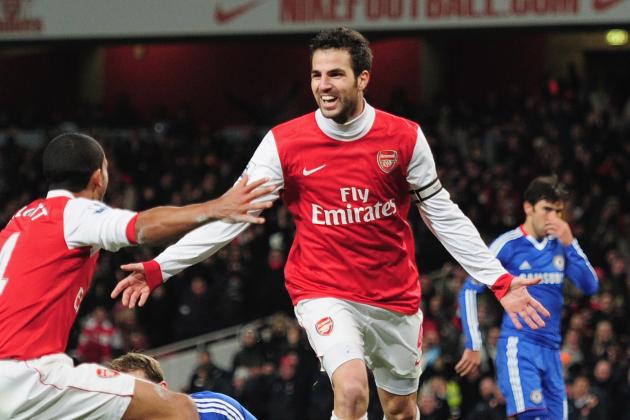 Cesc Fabregas left Barcelona youth academy and joined Arsenal in the year 2003 only to be recognised as one of the finest midfielders the world has ever seen. This player after showcasing his talent as well as impressing The Gunners soon became the captain of Arsenal and continued to do so till his transfer to Barcelona in 2011. This decision of his led to much disappointment for his fans as well as his club, but he couldn't refuse when his hometown came calling.
Finally, after a mixed career at Barcelona, he came back to London. However this time he joined the Arsenal's arch-rival Chelsea and led them to a Premier League title 2015. Not to mention he is currently performing great at Conte's side (remember that assist to Costa in the match against Manchester City).
However, after all, this, there have been rumours of this player considering a move back to his home club. While Wenger sure looks forward to this player's transfer to his club, Arsenal fans might not be so welcoming. And why wouldn't they? The man carries the blue of their bitter rivals and is performing outstandingly for them.
However, if we see technically, then this midfielder can be a great addition to this team as Arsenal's star midfielder Santi Cazorla has been injured. Fabregas sure does know great things about Arsenal's style of play, and it wouldn't take much for him to adapt to their game and style. He has also always spoken great things about Arsene Wenger and has given him a father figure status.
However, it might not be easy for him to switch clubs as Chelsea wouldn't be willing to sell this player and make their rivals stronger. Arsenal with the second position in the table are sure tough contenders for EPL and letting Fabregas go would only add to their strength.
During the transfer of Fabregas from Barcelona both Arsenal as well as Chelsea were interested in getting this Spanish player however it was Chelsea's richness as well as their ambition for the game which did attract this 29-year-old player to join them at Stamford Bridge. With his age as well as competition level increasing Fabregas does have a little to chose his club and prove his worth.
- Advertisement -