NBA 2022 Live: Kings vs Clippers Preview, Team News, Predicted Line-Ups and SAC vs LAC Dream11 Prediction. The Los Angeles Clippers will head to the Golden 1 Center for a Western Conference matchup against the Sacramento Kings on Thursday.
The Los Angeles Clippers will head to the Golden 1 Center for a Western Conference matchup against the Sacramento Kings on Sunday.
Where to watch Kings vs Clippers game?
Both teams met twice during the regular season, with the Kings coming out on top both times despite their terrible record versus the other teams. The Clippers will be trying for a win against the Kings in Sacramento to avenge those two losses. Each NBA team has a distinct point of view.
If you have an NBA League Pass membership, you can watch the game on the NBA App, and it will also be broadcast nationally on TNT. Let's go through the most recent team news as well as our Dream11 predictions for the LA Clippers versus Sacramento Kings game.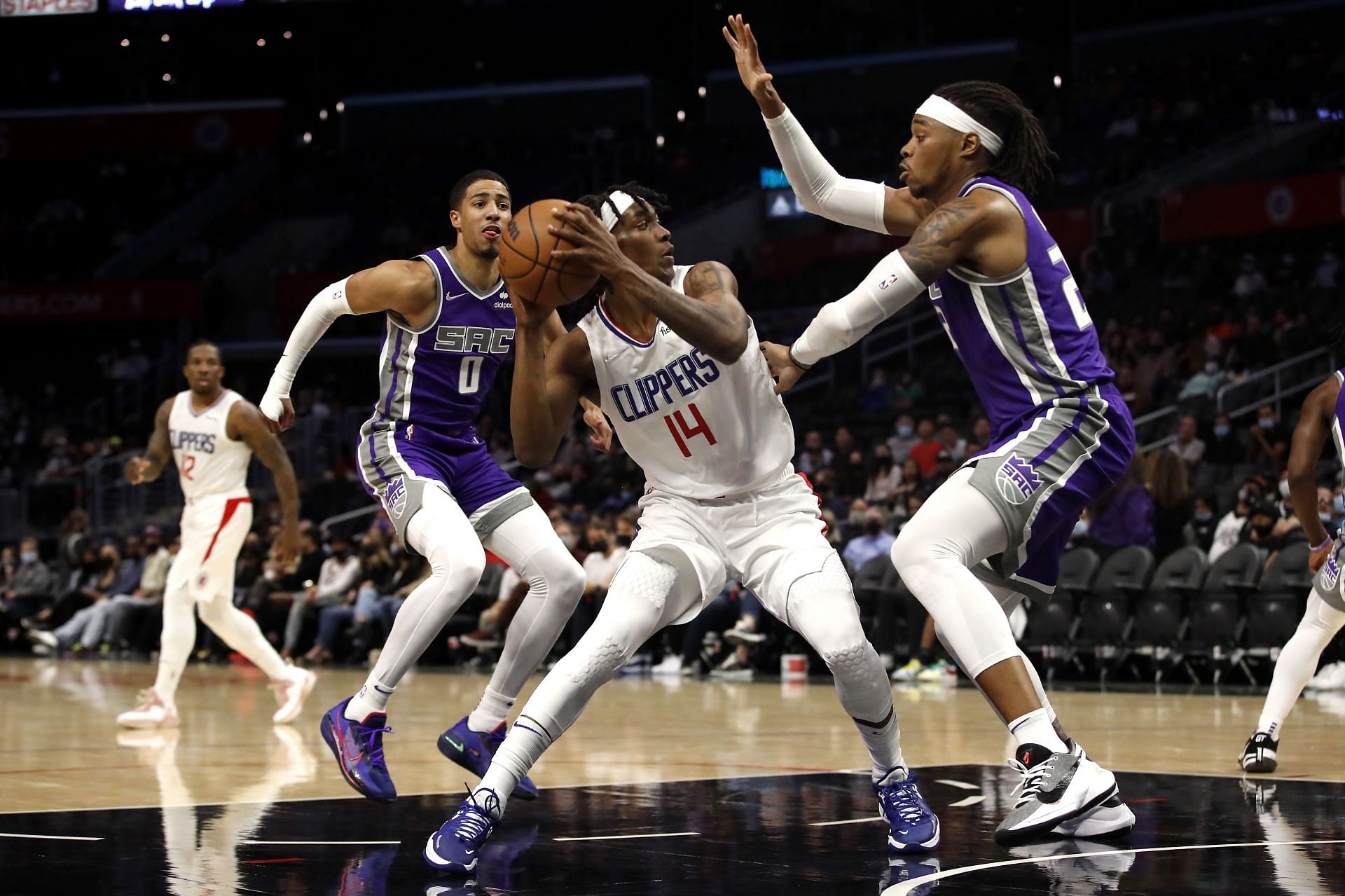 Team news and injuries
Paul George is no longer listed as injured and is likely to play in this game. Marcus Morris Sr. is under the NBA's Health and Safety regulations, while Isaiah Hartenstein is out with a left ankle sprain. Meanwhile, Kawhi Leonard and Jason Preston are still sidelined until further notice due to long-term injuries.
Under the NBA's Health and Safety Protocols, the Sacramento Kings have a compromised lineup due to the high quantity of players on the roster. De'Aaron Fox, Marvin Bagley III, and rookie Davion Mitchell are among the seven players included in the procedures.
Kings vs Clippers preview
In Kawhi Leonard's absence, the Los Angeles Clippers have played some fantastic basketball. They were even without Paul George for numerous games, yet the club stayed competitive and pulled off a couple of surprise victories. The club has a 16-15 record and is ranked sixth in the Western Conference. However, as the season develops, they will aim to improve and move up the table.
The Sacramento Kings entered the 2021-22 season with a lot of promise and great hopes. However, the squad failed to meet any of them and was forced to remove Luke Walton as head coach. The squad has a 13-19 record and is ranked tenth in the West. They have lost three of their past five games and will be trying to improve their consistency.
Kings vs Clippers Head to Head record
The Clippers and the Sacramento Kings have played 219 regular-season games, with the Clippers winning 100 and the Kings winning 119. The Kings have won three of their last five games versus the Clippers.
Kings vs Clippers Predicted Lineups
LA Clippers
G – Reggie Jackson | G – Luke Kennard | F – Paul George | F – Terance Mann | C – Ivica Zubac.
Sacramento Kings
- Advertisement -
G – Tyrese Haliburton | G – Buddy Hield | F – Harrison Barnes | F – Chimezie Metu | C – Tristan Thompson.
Kings vs Clippers Dream11 Team
- Advertisement -
Point Guard – G. Harris, C. Thomas
Shooting Guard – F. Wagner, D. Duke Jr.
Small Forward – B. Johnson, K. Edwards
Power Forward – B. Griffin
Center – R. Lopez
Disclaimer: The aforementioned Dream11 team and prediction are based on our own research and analysis. We do not guarantee any success on the selection of these players in your team.