NBA 2022 Live: Pelicans vs Clippers Preview, Team News, Predicted Line-Ups, and NOP vs LAC Dream11 Prediction. The New Orleans Pelicans will head to the Crypto.com Arena for a matchup against the LA Clippers on Friday, January 14.
Where to watch the Pelicans vs Clippers game?
The Clippers look to extend their winning streak as they welcome the New Orleans Pelicans on Friday; January 14th.
The Nuggets defeated the Clippers earlier this season in a contest between the two clubs. Nikola Jokic scored a huge double-double, scoring 26 points and grabbing 22 rebounds to lead his side to victory. Each NBA team has its own distinct viewpoint.
If you have an NBA League Pass membership, you can watch the game on the NBA App, and it will also be broadcast nationally on TNT. Let's take a look at the latest team news and our Dream11 predictions for the Denver Nuggets vs. Los Angeles Clippers clash.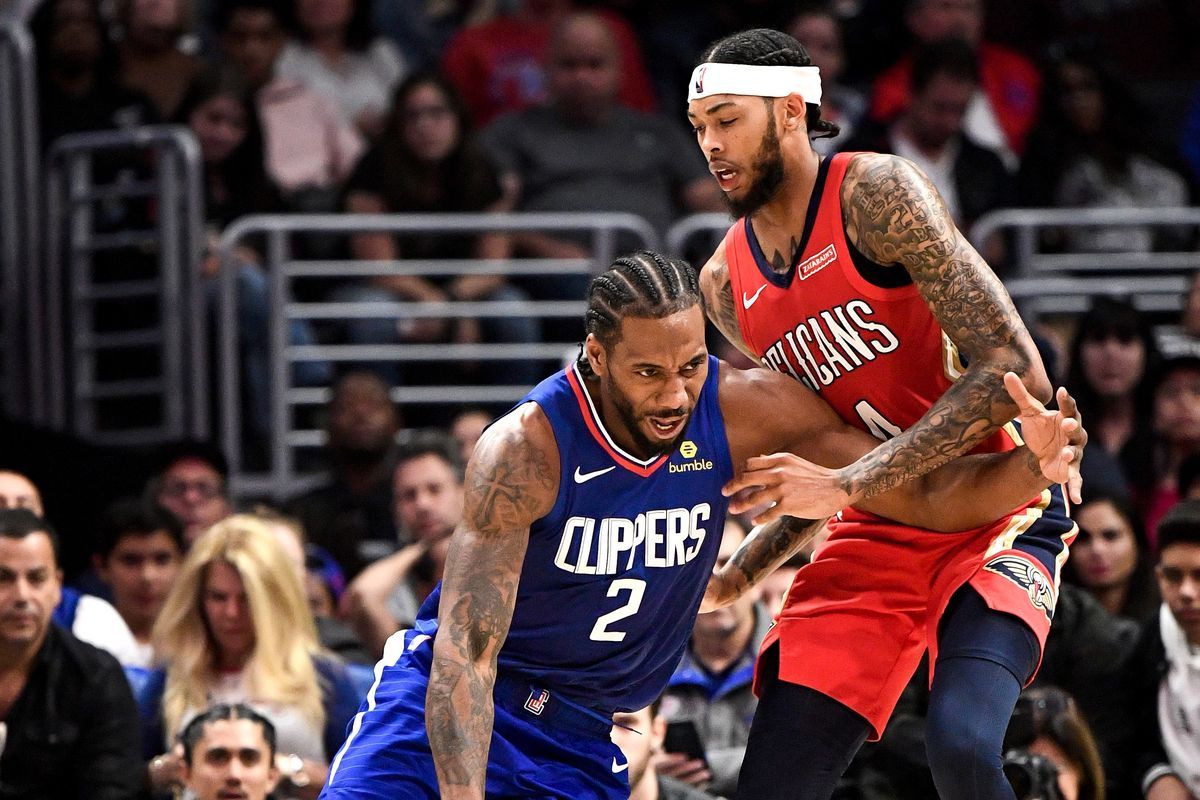 Team news and Injuries
For the New Orleans Pelicans, Josh Hart is out (not with the club), Kira Lewis Jr. is out for the season (knee), Zion Williamson is out (foot), and Tomas Satoransky is out (health and safety standards). The loss lowered New Orleans to 14-26, putting them in fourth place in the Southwest Division, 13 games behind the first-place Memphis Grizzlies.
Paul George, Kawhi Leonard, and Jason Preston have been ruled out indefinitely by the Los Angeles Clippers due to injury. After entering the league's health and safety standards, Justice Winslow and Luke Kennard were ruled out. After suffering a left ankle injury, center Isaiah Hartenstein has been declared out for the time being.
Pelicans vs Clippers Preview
This season, the Los Angeles Clippers have dealt with a slew of injuries. With Kawhi Leonard already out, the squad was given yet another blow as Paul George was ruled out for 3-4 weeks with an elbow injury. The squad has counted on Marcus Morris Sr. to step up in his absence, and the veteran has done it admirably. The squad will be hoping for another victory at home.
With an average of 105.2 points per game, New Orleans is 25th in the NBA in scoring. The Pelicans are shooting 43.4 percent overall, which ranks them 26th in the NBA, and 33.5 percent from outside the arc, which ranks them 25th. New Orleans' leading scorer, Brandon Ingram, averages 22.5 points per game but only shoots 44.3 percent.
Pelicans vs Clippers: Predicted Lineups
New Orleans Pelicans
Point Guard – Devonte' Graham; Shooting Guard – Josh Hart; Small Forward – Brandon Ingram; Power Forward – Herb Jones; Center – Jonas Valenciunas
LA Clippers
Point Guard – Reggie Jackson; Shooting Guard – Amir Coffey; Small Forward – Nicolas Batum; Power Forward- Marcus Morris Sr.; Center- Ivica Zubac.
NOP vs LAC Live: Dream11 Team
Point Guard – D. Graham, A. Edwards
Shooting Guard – D. Russell, J. Hart
Small Forward – B. Ingram, J. McDaniels
Power Forward – H. Jones
Center – J. Valenciunas
Disclaimer: The aforementioned Dream11 team and prediction are based on our own research and analysis. We do not guarantee any success on the selection of these players in your team.