NBA 2022 Live: Wizards vs Clippers Preview, Team News, Predicted Line-Ups and WAS vs LAC Dream11 Prediction: The Clippers will be on the road to face the Washington Wizards at the Capital One Arena.
Where to watch the game?
The Boston Celtics come into this game with a 23-24 record while the Wizards have split their 46 games this season equally.
If you have an NBA League Pass membership, you can watch the game on the NBA App, and it will also be broadcast nationally on TNT. Let's take a look at the latest team news and our Dream11 predictions for the Washington Wizards and Boston Celtics matchup.
Team news and injuries
Paul George is no longer listed as injured and is likely to play in this game. Marcus Morris Sr. is under the NBA's Health and Safety regulations, while Isaiah Hartenstein is out with a left ankle sprain. Meanwhile, Kawhi Leonard and Jason Preston are still sidelined until further notice due to long-term injuries.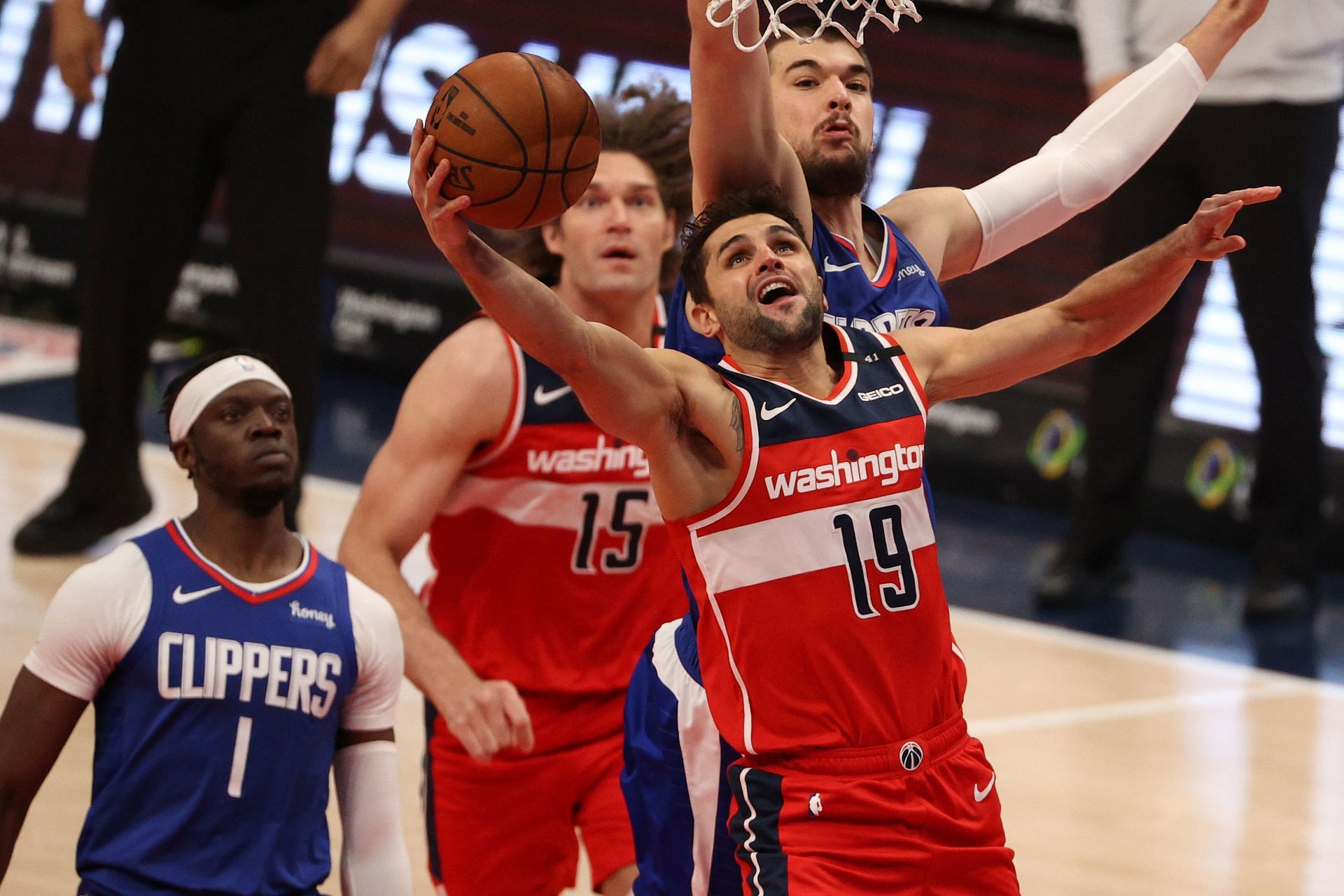 For the Washington Wizards, there are no injuries and they will come into this game with a fully healthy roster.
NBA 2022 Live: Wizards vs Clippers preview
In Kawhi Leonard's absence, the Los Angeles Clippers have played some fantastic basketball. They were even without Paul George for numerous games, yet the club stayed competitive and pulled off a couple of surprise victories. The club has a 16-15 record and is ranked sixth in the Western Conference. However, as the season develops, they will aim to improve and move up the table.
The Washington Wizards are averaging 108.3 points with a shooting percentage of 46.8 percent. They are allowing 109.8 points on 45.6 percent shooting. Bradley Beal is averaging 23.7 points and 4.7 rebounds, while Kyle Kuzma is averaging 15.7 points and 2.9 assists. However, they come into this game after a 109-105 loss against the Raptors.
Head to Head record
The Celtics and the Washington Wizards have played 313 games in the regular season with 194 victories for the Celtics and 119 for the Wizards.
NBA 2022 Live: Wizards vs Clippers Predicted Lineups
Washington Wizards
Point Guard- Spencer Dinwiddie; Shooting Guard- Bradley Beal; Small Forward – Kentavious Caldwell-Pope, Power Forward – Kyle Kuzma; Center – Daniel Gafford
LA Clippers
- Advertisement -
G – Reggie Jackson | G – Luke Kennard | F – Paul George | F – Terance Mann | C – Ivica Zubac.
Sacramento Kings
NBA 2022 Live: Wizards vs Clippers Dream11 Team
- Advertisement -
Point Guard- S. Dinwiddie, R. Neto
Shooting Guard- B. Beal
Small Forward- J. Brown
Power Forward- J. Tatum, K. Kuzma
Center- R. Williams
Disclaimer: The aforementioned Dream11 team is based on our own analysis. The WAS vs BOS Live Dream11 team does not guarantee positive results.