NBA News: James Harden will be exploring his options this summer as Sixers will hold Ben Simmons till the end of the NBA season.
Ben Simmons will most likely be with the Sixers till the end of the season as the trade deadline approaches. The Sixers will be cashing him most likely in summer.
Meanwhile in Brooklyn James Harden expressed his frustration regarding Kyrie Erving not being able to play in all games. Erving's decision not to take the vaccine restricts him to play home games in New York.
Whereas Kevin Durant's injury just adds up to Harden's frustration. The 2018 MVP will be keeping his options open this coming summer. He has expressed interest in testing out the free agency markets.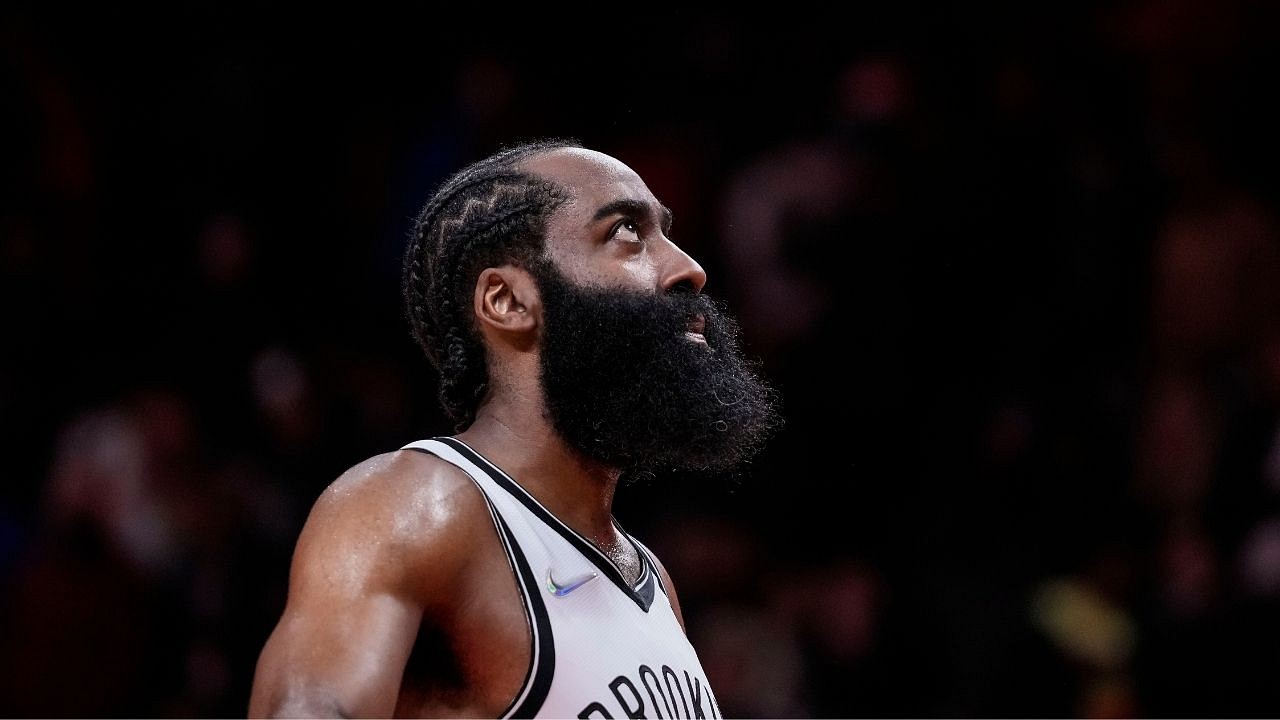 The Sixers will be interested in making a move for James Harden. They are also keeping track and are interested in Wizard's Bradley Beal.
NBA news: Other trade options for Ben Simmons
While Morey confirmed that the Sixers were willing to look a rung down. Loosening their original demands for a top-line star and thus opening up more possibilities in a trade. He also stated that Simmons being dealt by February 10 is more unlikely than likely, an outcome that all parties are believed to be prepared for.
Reading between the lines, it looks that there is still a gap between what the Sixers desire and what rivals are providing until the latter shows up with better packages.
So, where does that leave things in the short term, and what kind of deal may the Sixers be looking at?
Sacramento and Indiana, two opponents interested in Simmons who are poised to mix things up by the trade deadline and have appealing assets, might engage with Philadelphia with other ideas than what has already been explored.
Morey declined to comment on the rumored five-player trade the Kings proposed to the Sixers — Buddy Hield, Tyrese Haliburton, Harrison Barnes, and two first-round selections in exchange for Simmons, Tobias Harris, and Matisse Thybulle — but did say there are 'deals with Sacramento that may work.'
- Advertisement -
And Joel Embiid's MVP-caliber play has compelled Philadelphia to boost the urgency of a trade-in order to avoid wasting a season of the talented center's prime.
NBA news: Nets' injuries and progress
- Advertisement -
For the Brooklyn Nets, their leading scorer Kevin Durant will be out for this match due to a knee injury. Furthermore, Kyrie Irving will also be unavailable.
The Brooklyn Nets have been in good shape as they have won four of their past six games overall. They will still be without Kevin Durant as they travel to Minnesota. However, James Harden will be available. He led the team with a triple-double of 37 points with 10 rebounds and 11 assists in their last match.
The Nets come into this game after a 117-102 win against the San Antonio Spurs.