The match between Manchester United and Chelsea is in the limelight, especially after their last game. They last played in October where the Mancunians lost 4-0 at the Stamford Bridge. The newly appointed managers have their own rivalry going on as Conte was brought into replacing Mourinho. Mourinho was fired after a poor run of games for Chelsea which made them finish the season at the 10th place.
Chelsea have been one of the best English teams this season, especially after they switched to the 3-4-3. The team has demolished opponent after opponent, marching to the top of the table. They still maintain a 10 point lead at the top. United, on the other hand, have had one of their worst starts of the season under Mourinho. The team had seen two back to back league defeats to City and Chelsea. Post the Chelsea defeat, United have been undefeated in the League. Their fortunes turned ones Carrick was brought back into the team. Despite the good run of games, United have had problems climbing up the table. They still remain 6th, missing a couple of chances to get to the fourth.
Mourinho's views on Chelsea's state at this stage of the season:
"They are in a position of privilege — the same privilege that Liverpool had a couple of years ago and they almost won the Premier League "
Mourinho here is referring to Chelsea's lack of European football. The Blues are presently running in only two competitions, i.e is the FA Cup and the Premier League. With the League most certainly being theirs to take, they have ample time to focus on the FA Cup. Hence, it terms it as "privilege", that Chelsea enjoys right now. Manchester United, on the other hand, have a lot of work to do this season. They are still far from securing a top 4 spot, win the Europa League or the FA Cup for that matter. They just won the EFL. They play 5 games in a matter of two weeks, which includes two Europa League matches, two Premier League matches and the FA Cup game against Chelsea.
Mourinho, took the blame upon himself, though. He agreed that the reason Chelsea are not in Europe is because of him. He said, "It's my fault and the players' fault, but the reality is that he got in his hands a situation where they have time to work, time to rest, time to relax, time to disconnect, time to travel, time to have holidays, time to go to America and enjoy America for a couple of days." This shows that Mourinho has accepted his faults and moved on with it. When asked if it is a different feeling if they lose or win against Chelsea, he said no. He said that a victory or a defeat against Chelsea is dealt with as if it is any other team.
United vs Chelsea: 
United will be without their four recognised strikers against Chelsea this Monday. Zlatan, Rooney, Martial and Rushford have been ruled out of the game for various reasons. Therefore, it is very unlikely that United could cause any major upset. Chelsea, on the other hand, will be playing a strong starting XI as they look to secure their domestic double this season. It needs to be seen how things turn out, and if Mourinho can keep the dream of securing three trophies on.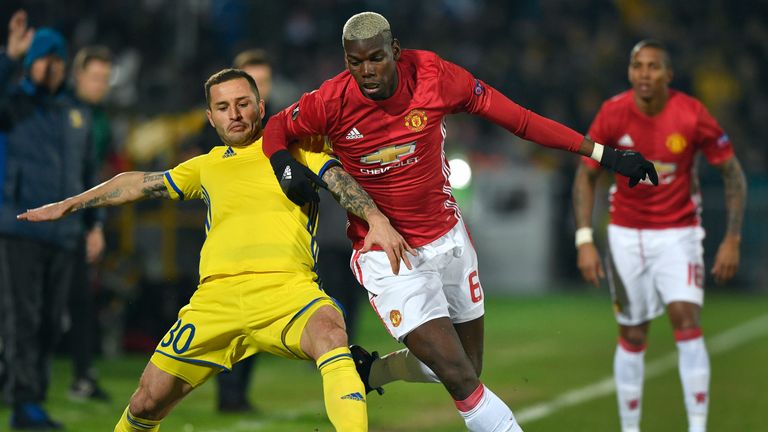 Though, Mourinho did mention that he considers Europa League more important than the FA Cup. He said that winning the Europa lands them directly into the Champions League next season hence, it is more important.