Real Madrid, one of the richest club in the world was close to an economic collapse in 2000. The club risked losing the 'owned by members' status. One of the most commercially successful teams in Spanish history has been following a particular model of transfer policy.
'In our model it is fundamental to understand that in the signing of every player, we have to have in our heads: what's the income generated?' – Florentino Perez

Real's policy was revolutionized post 2000.
The transfer model:
The Real Madrid management has followed a very simple yet well thought out plan. Their primary target is not only availing the services of key players but also to get the best in their positions. Scouting is not the sole parameter for becoming a transfer target. There are various multi-level processes that go into the planning. One of the core features of such a process is the brand value of a player.
Real Madrid broke the bank for a sky-rocketing fee when they went for Kaka. In the very next window, they went for another world record transfer of Cristiano Ronaldo. Owing to the star status of these famous attackers, their shirt sales recovered the amount spent on them within a short period of time. Then followed the acquisition of the likes of Ozil, Di Maria, Karim Benzema. These were all the players keenly followed in the newly developing social media sphere. The fact that these were players from multiple nationalities, helped Madrid gain foothold in other markets.
The impact of the policy: 
This is precisely why Real Madrid's philosophy is so successful. Their emphasis on shirt sales and brand deals makes them mint the money while also win trophies at the highest levels of the game. After the appointment of Zidane, Real now works on both the front. They are pushing their youth up the ranks to fill in the void for injured stars. The likes of Vazquez, Asensio, and Mayoral have stepped up when required. Last year, former coach Carlo Ancelotti called the signing of 16-year-old Martin Odegaard and the pressure to play him a "public relations move".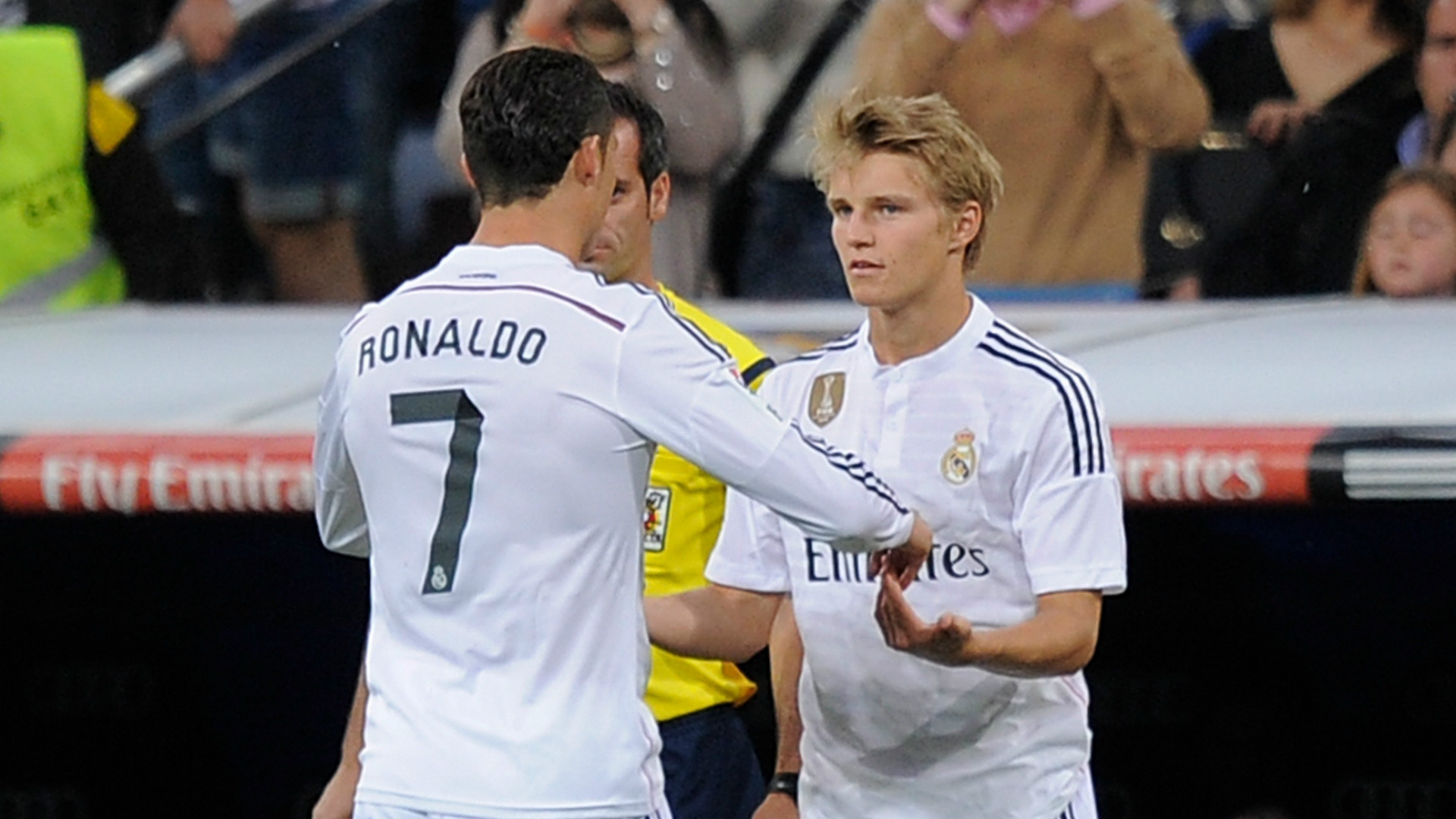 "People understand the obvious – that we sign big players like Ronaldo,  Zidane and Figo."  – Perez
Presently sitting comfortably at the top of the table, Real Madrid looks settled enough to dominate for decades to come.
READ:
Lighting up the Bridge: Cricket at Chelsea's home turf
Origins of the offside rule
I would never have left Manchester United, says David Beckham
"For me, this fight doesn't exist"-Ronaldo on Messi
- Advertisement -
How Lucas Moura Made Sir Alex Ferguson Angry
- Advertisement -
Antoine Griezmann-From Hotline Bling to Superman