Chelsea were knocked out of the FA Cup after Manchester United defeated them 2-0 at the Stamford Bridge on Monday
Ander Herrera and Paul Pogba both scored once each in the first half to give the visitors a 2 goal lead going into the halftime break. Post the break, the Blues threw everything at the Red Devils but were unable to break past a sturdy and determined Manchester united defence.
The pressure only mounted on the shoulders of Maurizio Sarri, who has been heavily criticized for Chelsea's poor form as of late. Yesterday's defeat was the Blues' 5th in the last 10 games. At the moment, the Blues look like a completely different side from the one which went unbeaten for 18 games at the start of the season.
Things have not been going well in the Premier league either, as last week's 6-0 humiliation by Manchester City at the Etihad stadium pushed the Blues out of the top 4 spots. As of now, the Blues are 6th with 50 points, same as Arsenal who edge ahead because of a superior head to head record. Manchester United occupy the 4th spot with 51 points. Fans have begun to turn on Sarri and he insists that some players might have as well.
"I think [the players are still with me]. Of course, I am not sure, but I think so," Sarri said after the game. I think the situation with the players is really very good for the relationship, but the relationship is not so important.
"It's important to play, it's important to get good results, but my relationship with my players is good at the moment."
Sarri defended Chelsea's performance yesterday saying that they were unlucky,
"I think that, with the result, we were unlucky," he said.
"In the first half we played better than the opponent and, at the end of the first half, it was 2-0 to them. Then in the second half, it was really very difficult to play because they are a really physical team and defended very low, compact.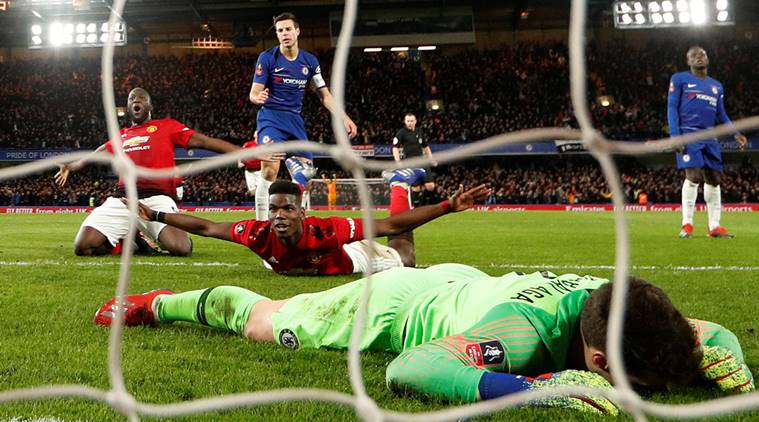 "So we played confused football in the second half. But, in the first half, we played well.
He did, however, admit that there was room for improvement,
"We need, of course, more aggression, more determination in the situation inside our box, and inside the opposing box. "
"Because the difference was there. We played 78 balls in the opposing goal, and United played only 16 into our box, and it was 2-0. That was the difference."
Author's take
It seems as if time is running out for Maurizio Sarri at Stamford Bridge as Roman Abramovich is not known to be the most patient man when it comes to Chelsea bosses. Chelsea need to put together a run if Sarri is to finish the season in London.