According to recent reports in the Spanish capital Tottenham Hotspurs are willing to sell Cristian Eriksen to the La Liga giants in one condition.
The Galacticos have kept their eyes on Eriksen from a very long time as they seek a long-term successor to Luka Modric. But teams like Paris Saint Germain, Barcelona are apparently considering a move for the Denmark International, who is reportedly looking for a new project next summer.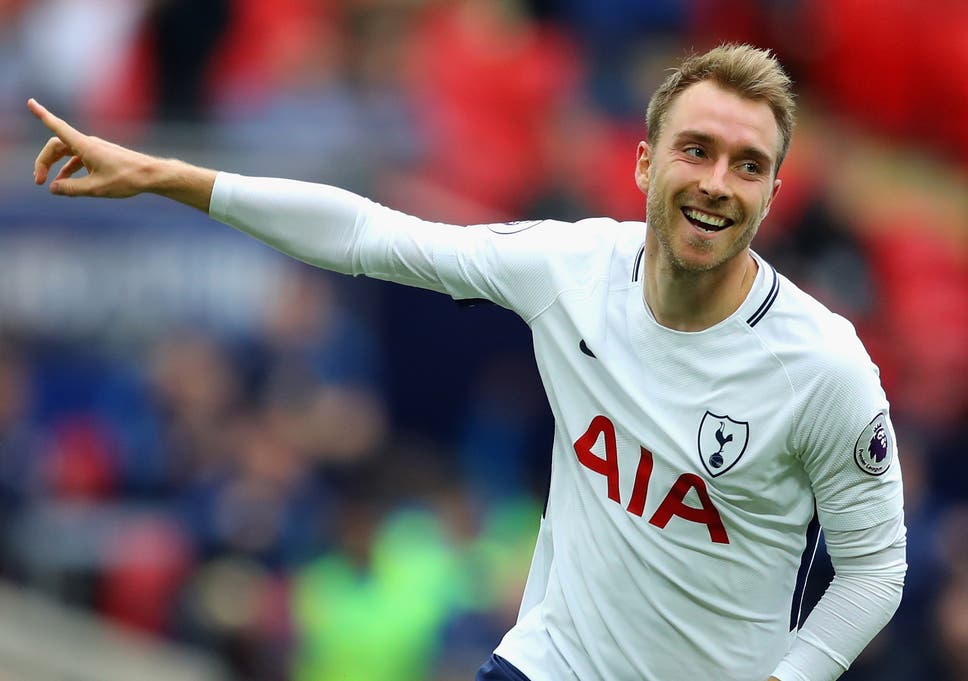 Eriksen recently replied to rumours stating that "There are so many reports. Don't believe them, not from what I know anyway."
But according to latest reports in Spain, Spurs have given a go-ahead to Eriksen joining Madrid in the next summer. But to bring Eriksen to the Bernabeu will come at a cost and Spurs are either considering Isco or Marco Asensio in the deal for replacing him. Both Isco and Asensio have struggled a lot under new boss Solari and are looking for options to get playing time.
Cristian Eriksen has been in top form this season with 8 assists and scoring 3 goals in the Premier League. His performance for Tottenham is crucial in the sense that he controls the entire midfield making spaces for other players to exploit. Eriksen's consistency has made life easy for Spurs and the faith shown by Pochettino is immense.
Real Madrid is struggling in this season and with Lopetegui sacked, Solari has been handed a tough task to bring this team at par with rivals Barcelona. Luka Modric has been a treat to watch in the recent past but his performances this season have received criticism. This could be a good signing for Madrid as Eriksen promises quality in the long run.
Author's Take
Reports suggest Eriksen will come at a cost of around 150 million euros but will Real Madrid be willing to spend so much money. The potential of both Isco and Asensio is quite huge and it won't be a good idea to sell them. But Luka Modric age is also a worrying factor which must be taken into consideration before making any further moves.