Former PSG superstar Zlatan Ibrahimovic says Manchester United aren't as strong as his previous French club Paris Saint-Germain. This forward who had a very successful career at PSG reveals that it was the chance to play under Mourinho that brought him to this club.
This 35-year-old striker was bought under free transfer this summer after leading PSG to four major trophies and registering himself as their all-time leading goal scorer. After him leaving the club PSG does have had a setback and are currently third in Ligue 1 table
Manchester United have failed miserably after Alex Ferguson retired in 2012. Since then they have not entered any Premier League finals let alone winning it. The only major trophy they have won is the FA Cup last year.
Talking to a popular magazine, he mentions the challenge of restoring a glorious career for Manchester as well as working alongside his former Inter manager was something that he would like and give anything for.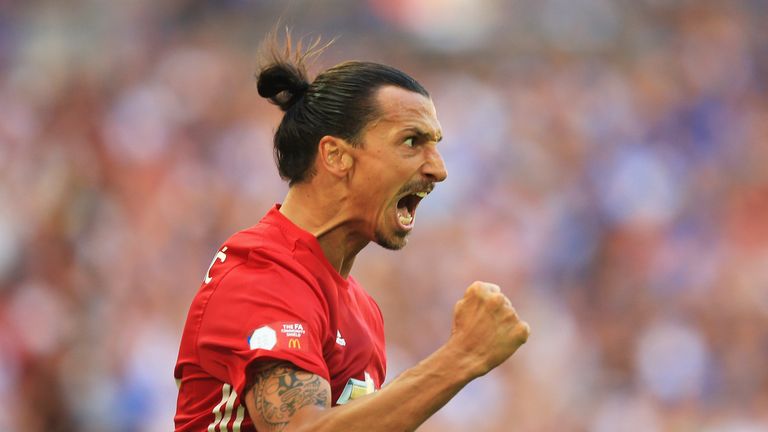 It was about the challenge really, and I will never say no to a challenge. This is what I wanted, coming to one of the world's biggest clubs, that has had troubles and not won much of late, and try the Premier League. That is the challenge."Ibrahimovic told Aftonbladet.
Adding to this he says" The presence of Mourinho was very much decisive. The team I signed for this summer is not as strong as the one I left, but when Mourinho called the decision was easy,".
United in spite of making some major signing this summer, including Paul Pogba, haven't been able to make much change to the premier league table and are still nine points behind the table toppers Chelsea. Zlatan believes that making some serious improvements to the team will take time and Manchester is still way behind in the race for the title.
"With all the new signings this summer, people were getting all excited," he said. "But it has been four or five years that the club has not won the league or been in the top of the table. That is something we work on."
Zlatan Ibrahimovic has been playing for red devils pretty well and has scored six goals in last 11 appearances for them.
This player may not be able to see Manchester United flourish and compete once again against the top clubs in England. However, he would be one of the key players in helping this team flourish. With his level of expertise, he can kick-start Manchester United's career to success and glory.
- Advertisement -