Zlatan Ibrahimovic is arguably the biggest Premier League signing of the season. The Swedish striker, who has plied his trade in leagues across Europe, is one of the best strikers in the modern game. Zlatan has a record of winning the League with every team he has played for. The player joined  Manchester United this last summer amidst a lot of fanfare. It was the same window which saw United buy Pogba for a record breaking transfer fee.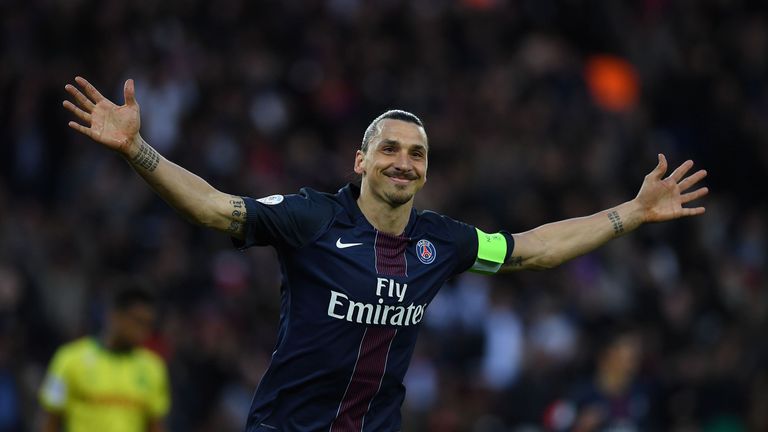 Zlatan and Manchester United:
Manchester United sacked Dutch boss Van Gaal last summer, appointing Jose Mourinho as their manager. Once Mourinho took charge, speculations were rife about Zlatan joining United. Zlatan was out of contract at the end of the 2015-2016 season. The striker refused to renew his contract with the French champions PSG. Given his equation with Mourinho, Zlatan was expected to sign for United. The player joined the Red Devils for free, with a one-year contract and an option to extend it.
The player has been a success in the Premier League, having scored 27 goals till now. At the age of 35, Zlatan has led the United attack from the front. Though there has been criticism with regards to his wastefulness, but he compensates for it by scoring at crucial moments. The player also shares a good bond with the manager and it is believed that Mourinho did offer him a new contract.
Contract renewal and LA Galaxy interest:
Despite a good show of performances for Manchester United, Zlatan might be moving to the MLS, the American league. The MLS side which has shown interest in the club is LA Galaxy, one of the top clubs. The team has also housed players like Beckham and Gerrard at one point of time. While Zlatan has been denying talks of any contracts, the player hasn't penned down an extension with United yet. There are various reports emerging in the American media that Ibra has signed for LA Galaxy and will be moving on at the end of the season.
Though, well-placed sources say that the deal is still not confirmed. Experts believe that the situation is still a 50-50 and the choice is for Zlatan to make. United will be trying their best to tie down the Swedish national for another year. On the other hand, LA Galaxy are known to offer lucrative contracts and Zlatan might just join them.
READ!
- Advertisement -
- Advertisement -