Antoine Griezmann on Sunday has revealed in an in a interview that he was almost in tears after making his move to FC Barcelona from their rival club Atletico Madrid, a move which had a long unending saga and was filled with controversies.
FC Barcelona paid his release clause of 120 million euros ($135 million) to sign him and Griezmann has now travelled with Barca for pre season in Tokyo ahead of the season opener.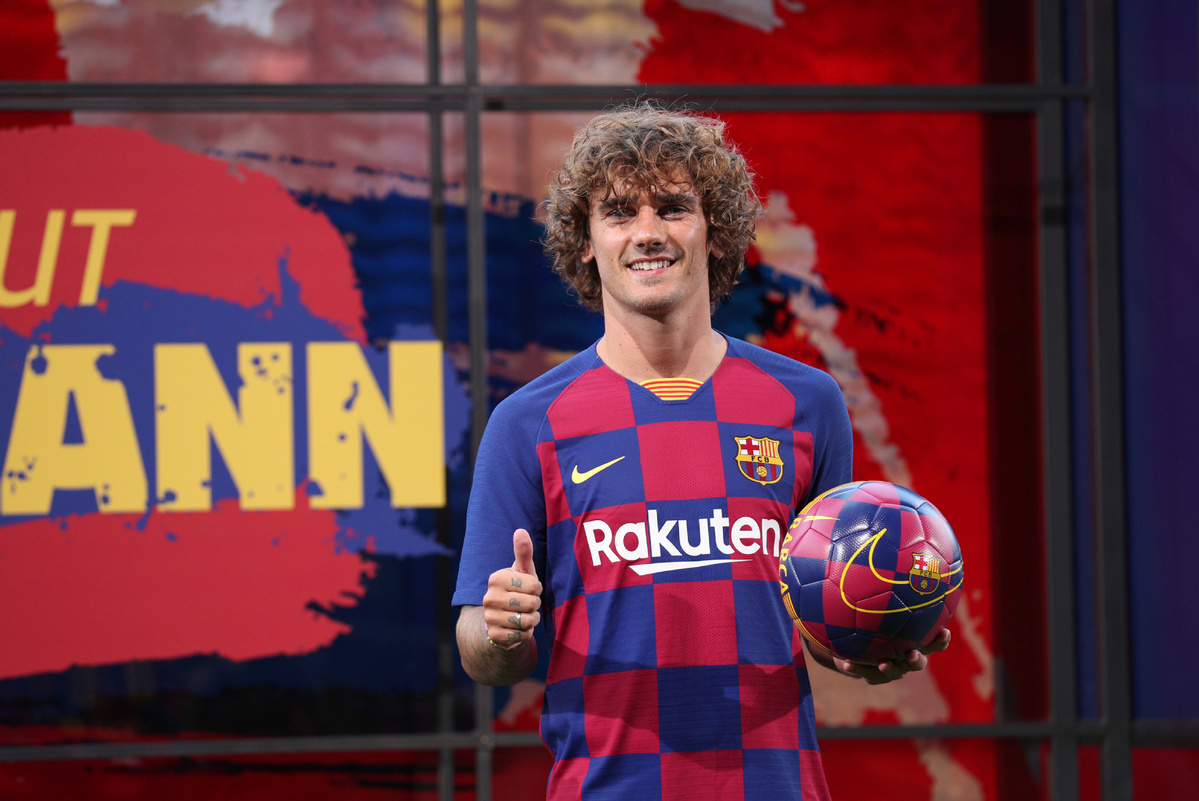 "I called my father and I started crying with joy because the transfer was all done, it all was over," Griezmann said in an interview with sports daily Marca. "I was with my friends, with my wife, with my children and it was an incredible moment."
Griezmann told that he wants to win the all the Trophies with Barcelona mainly the Champions League after the club suffered two humiliating exits against Roma and Liverpool respectively in the past two seasons.
"If you ask the fans, they will tell you they want to win all three titles (La Liga, Champions League and Copa del Rey), and that goes for the players and the leaders, and me too,"  he said. "We have a team to win everything. It's difficult but we will have to work for it."
Just after Barcelona announced the signing of Antoine riezmann, there was a big controversy. Atletico Madrid blamed that Barcelona have paid the wrong release clause. They said that the deal was done between Griezman and Barca long back in March when the release clause was 200 million Euros. So Barcelona have to pay that amount for signing Griezmann.
They even threatened that they will complain to FIFA, that Barcelona should pay 200 million Euros to sign Griezmann. Last summer in 2018, Griezmann almost signed with Barcelona a year ago but instead opted in June 2018 to sign a new five-year deal at the Wanda Metropolitano.
Griezmann has a goal tally of 133 goals in 257 appearances for Atletico since he joined them in 2014 from Basque club Real Sociedad. He has won the Europa League with Atletico Madrid and also won the world cup with France last year. Now he hopes to win the Treble with FC Barcelona.
Antoine Griezmann has been talking about playing with Lionel Messi and can't wait for the GOAT to return from his holidays and join up with the team. He said: "Yes, it will be amazing [to play alongside him]. I'm excited to see what he's like day to day, what he's like in training, [I want to] catch him doing things in training that I will try to repeat or do in my own way and get to know him on and off the pitch. I can't wait for him to arrive. I will be ready to do whatever it takes: for him, for the club and for the players."