French national as well as current Real Madrid manager, Zinedine Zidane has released some controversial statements with respect to James Rodriguez future in the club.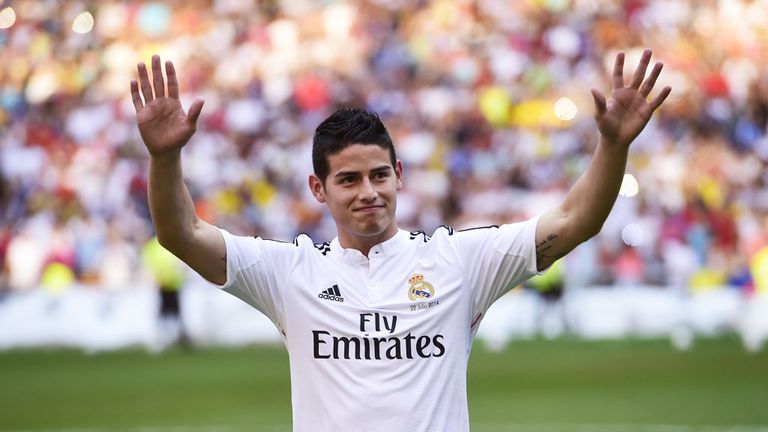 In a press conference ahead of Real Madrid's clash with German stars Borussia Dortmund, this Frenchman admitted that Rodriguez does have the required talent. However, he might be a simple add-on to all star Los Blancos.
Speaking to the media, Zidane said: "I really admire James Rodriguez because he always trains hard and is always very helpful. I'm on good terms with him, like with everybody else here."
Rodriguez hasn't got much of play time with the Madristas and has only appeared twice in the last ten games played by this Spanish club. He didn't even get a minute of playing time against the crucial El Clasico encounter on Saturday.

"A player who doesn't get enough game time, however, could ask to leave the club. He's an important player for me and Real Madrid, but he's a problem for us now as he doesn't get consistent game time. I know I'll need the help of everybody throughout the season."
This ex-Monaco player has been in huge demand by the English clubs such as Manchester United as well Italy champions Juventus. There are talks going on with the club which might lead to the transfer of this Colombian player by the end of season.